Ashley Force Hood wins US Nationals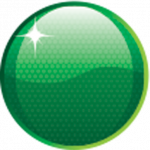 Ashley Force Hood has won her second-straight Funny Car title at the Mac Tools U.S. Nationals presented by Lucas Oil at O'Reilly Raceway Park at Indianapolis with victory in the final over her famous father, John Force.
Other winners on the day in the pro classes were Larry Dixon (Top Fuel) and first-time winners Greg Stanfield (Pro Stock Sedan) and LE Tonglet (Pro Stock Bike).
Tonglet joined a short list of rookies to win the U.S. Nationals — a hall of fame group that includes Dixon, Gary Beck, and Bob Glidden—while the win for Top Fuel superstar Dixon was his fourth at the event and his first since 2005.
For Dixon, the win meant an increase in the points lead in the Countdown to the Championship playoffs that began at this event and will continue for the next five events culminating with the Automobile Club of Southern California NHRA Finals later this year in California. The other winners used the event as a chance to gain ground on the incoming leaders and stake their claims for a title.
Funny Car
The John Force Racing team was assured its 10th Indy triumph when the final round boiled down to patriarch John Force and daughter Ashley Force Hood. Force, already a four-time winner (1993, '96, '98 & '02) squared off with Force Hood, who made history last year as Indy's first female Funny Car winner but who also had scored her first ever win in competition at Indy in Alcohol dragster in 2004. The final was over early and decided in Force Hood's favour when her dad's Mustang faltered just off the line. Force maintained his incoming points lead and Force Hood moved from eighth to fourth with her fourth career Funny Car crown.
"This has just been an amazing day," said Force Hood.
"This may mean more than last year because we struggled so much this season. Last year we were on a roll – we had gone to some finals and won some races and were up high in the points — but this year it's been the other end of the spectrum, but our team has stayed positive and we just said we'd use the start of the playoffs to turn it all around and forget the past.
"Maybe people don't believe this, but the pressure really is off when you run a teammate when you run them later in the day, in a final round.
"When you start racing with multiple teams, that's the best, ideal end of your day: Your two teams racing each other. Robert and I were able to do it last year here, and Dad and I this year. We were going up there and having fun."
Force Hood, who beat teammate Robert Hight to take the crown last year, defeated Del Worsham, Paul Lee, and Jack Beckman to reach the final round, the 16th of her Funny Car career, running a best of 4.059-seconds in round one against Worsham.
Top Fuel
Larry Dixon, who has had to accede the Indy spotlight to rival Tony Schumacher the last half of the last decade, jumped back into the solo spotlight with a dazzling run that included the No. 1 qualifying spot – the 46th of his career – and his 58th career win, capped with a 3.83-seconds, 319.60MPH to 3.87-seconds, 319.82MPH victory over Cory McClenathan. Dixon has now won all six of the races in which he was the No. 1 qualifier making him a perfect 24-0 in eliminations when the Al-Anabi dragster sits on the pole.
"I was able to appreciate what Tony has been able to do and the teams he was able to do it with," said Dixon.
"There's no jealousy or anything like that. It's more like, 'I had to race him for the Indy trophy and I couldn't get it done.' There's no hating on him or his team; we just weren't good enough to beat him. It just makes you try that much harder when you get another shot at it.
"This means so much for me personally, from my dad racing here and all of the years with 'Snake' and how much it meant to him and now racing for Sheikh Khalid and especially  the Johnson family for all they sacrificed at this event. And For Jason [McCulloch] to win his first Indy as a crew chief? I'm jacked up for him."
Dixon, who has advanced to at least the semi-finals in 14 of the 18 events so far this season, reached the final round, his 10th of the season, with victories over Indianapolis neighbour Bruce Litton, former Indy Alcohol dragster champ Steve Torrence, and Shawn Langdon with a trio of low 3.8-second performances, highlighted by a 3.81-seconds in round one.  By reaching the final, the 102nd of his career, Dixon also broke his tie with Schumacher as the class' most prolific finalist.
Pro Stock Sedan
The wild, upset-filled nature of this year's U.S. Nationals definitely spilled over to Pro Stock where Greg Stanfield upset low qualifier Mike Edwards on a final-round holeshot, 6.665-seconds to 6.627-seconds, thanks to a .020 to .084 holeshot. The victory is Stanfield's fourth in the class and moved Stanfield to third place in points, 82 points behind Edwards.
"This is just a huge win for me, especially after coming so close here last year [in a.001-second loss to Jeg Coughlin in the final]," said Stanfield.
"And it was really exciting for our Nitro Fish Gear team owner, Kenny Koretsky, who was the Pro Stock runner-up at the 2004 Indy [which was the 50th anniversary of the event].
"We came here with our first complete DRCE-3 engine, which makes more power than our old combination, and we also got the suspension straightened out to make good use of that extra power. We were struggling a lot earlier in the year, and I was beginning to doubt if I could get the job done.
"But I had promised Kenny that I'd get him at least one Wally this season, and I'm going to give him the trophy right after this race. I hope that we can win a few more."
Stanfield, a four-time Super Stock champion who was the runner-up here last year, drove the Nitro Fish Pontiac past an out-of-shape Allen Johnson in the semi-finals with a 6.64 that earned him final-round lane choice. Prior to that, Stanfield had trailed Warren Johnson and Jason Line with a pair of 6.62s.
Pro Stock Bike
A first-time Indy winner was assured in Pro Stock Motorcycle as Andrew Hines, who was runner-up here in 2008 in his only Indy final, took on rookie LE Tonglet. Tonglet, who's in the thick of the battle for the Automobile Club of Southern California Road to the Future award as the year's top first-year racer, didn't even know a week ago if he'd be competing at the event after wounding the team's only engine, but thanks to help from his engine builders – ironically, the Vance & Hines team – he was able to make it, and made the most of it. He scored his second career win and first at Indy with a 6.86-second, 195.22MPH decision over Hines' 6.96-seconds, 194.13MPH.
"In Brainerd, when we broke that engine, our season was over," said Tonglet.
"We weren't coming here but Vance & Hines and Fuel Pak stepped up and helped us out. Even so, I never expected to be sitting here telling you all how good I feel right now.
"We knew the Harley-Davidson would put down a big number and we knew we needed to step up. We have been taking it easy on this engine all weekend but we finally got my dad [Gary] to lean on it and we outran Eddie [Krawiec] in the semis. Dad said, 'we've come this far. We're in it to win it.' We're still taking it race by race but after this, I think it's safe to say we'll be in Charlotte."
Tonglet, who is tuned by his older brother, GT — who used to ride a Vance & Hines Harley – qualified his Suzuki No. 2 behind Hines and raced his way past Joe DeSantis, Chip Ellis, and Hines' teammate, Eddie Krawiec, to reach the final, his third of the season. Tonglet had a best run of 6.87-seconds in round two, but his semi-final 6.90-seconds just missed lane choice against Hines.