Atlanta win states Stewart's Chase intentions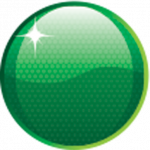 Tony Stewart announced Sunday night at Atlanta Motor Speedway that he'll be a player in the Chase for the NASCAR Sprint Cup.
Stewart won for the third time at Atlanta and for the 38th time in his career when he beat Carl Edwards to the chequered flag in the Emory Healthcare 500. The victory broke a 31-race winless streak for the two-time NASCAR Sprint Cup champion.
Jimmie Johnson came home third, followed by Jeff Burton and Kyle Busch.
Edwards led Stewart out of the pits after the seventh caution of the race on Lap 295 of 325. Stewart surged to the lead after a restart on Lap 301, but a quick caution for debris on Lap 302 – after contact between Kasey Kahne and Kurt Busch – set up a restart on Lap 308.
Stewart led the rest of the way and crossed the stripe 1.316 seconds ahead of Edwards.
Clint Bowyer, 12th in the standings and seventh Sunday, held serve by finishing ahead of his three closest pursuers for the final Chase spot—Ryan Newman, Jamie McMurray and Mark Martin. Bowyer now leads 13th-place Newman (eighth Sunday) by 117 points.
Polesitter Denny Hamlin led seven times early for 74 laps but his engine blew on Lap 143 and he finished 43rd.
"I was just pacing myself out there, having fun and racing with Tony and those guys," Hamlin said.
"We've really got a strong race team, and if we can just keep it together, we can really win this championship legitimately. We've just got to keep it together, and we'll be all right."
Hamlin nevertheless clinched a position in the Chase, as the top 10 in the standings are now locked in.
Greg Biffle fell short in his attempt to lock into the Chase when contact from Newman's Chevy sent Biffle's Ford sideways into the Turn 3 wall. Biffle slid across the track and took out Elliott Sadler. Though Biffle returned to the track after extensive repairs, he finished 36th, 80 laps down.
Biffle is 11th in points, 161 ahead of Newman, and can lock up a spot in the Chase with a finish better than 43rd next Saturday at Richmond.
Series points leader Kevin Harvick had one of the fastest cars in the field, but Harvick's Chevy was crippled on Lap 255 when his left front tire exploded and shredded the fender. He finished 33rd.
For Australian Marcos Ambrose, it was a good day out. The Tasmanian finished in 10th place, only his fourth top 10 finish of the season. For more on Ambrose's race CLICK HERE
Atlanta Motor Speedway- Emory Healthcare 500
1. Tony Stewart (Chevrolet)
2. Carl Edwards (Ford)
3. Jimmie Johnson (Chevrolet)
4. Jeff Burton (Chevrolet)
5. Kyle Busch (Toyota)
6. Kurt Busch (Dodge)
7. Clint Bowyer (Chevrolet)
8. Ryan Newman (Chevrolet)
9. Juan Pablo Montoya (Toyota)
10. Marcos Ambrose (Toyota)

NASCAR Sprint Cup Standings (after race 25 of 36)
1. Kevin Harvick (Chevrolet)- 3593 points
2. Jeff Gordon (Chevrolet)- 3366
3. Kyle Busch (Toyota)- 3320
4. Tony Stewart (Chevrolet)- 3302
5. Carl Edwards (Ford)- 3288
6. Jeff Burton (Chevrolet)-3261
7. Jimmie Johnson (Chevrolet)- 3247
8. Matt Kenseth (Ford)- 3225
9. Kurt Busch (Dodge)- 3224
10. Denny Hamlin (Toyota)- 3147
11. Greg Biffle (Ford)- 3110
12. Clint Bowyer (Chevrolet)- 3070
25. Marcos Ambrose (Toyota)- 2410