Richo: Muscle Car Masters great for the sport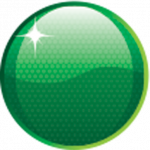 V8 Supercars driver Steve Richards has been involved in the Australian motor racing scene for many years – from watching his great dad Jim win Touring Car Championships to winning Bathurst himself.
Over the past couple of days, Richards has been in Sydney for the annual Australian Muscle Car Masters at Eastern Creek – one of the highlights of the local motor racing calendar.
Exclusive to Speedcafe.com.au, Richards talks about the significance of the meeting and how important it is for the future of local racing …
The Muscle Car Masters goes to show how deep the heritage and history that Touring Cars and historic motorsport has had an affect on the Australian motorsport public.
In my mind, yesterday grows the sport. V8 Supercars struggles to get 20,000 people to an event there, but the dynamic of the people at Eastern Creek was exactly what V8s is looking for – the kids, the dads, the different generations.
Being Fathers' Day yesterday, there were kids, dads and grandads everywhere. It was genuinely a big family day for Dad's to bring their sons and daughters.
When you're getting generations coming alone, you get a great sense of what this sport is about. To me, that is incredibly important for not just motorsport in general, but for V8 Supercars as well. We need all those types of people interested in what we do. At some point in time soon, the early V8 Supercars are probably going to be included in the list of Muscle Cars too.
I had a couple of highlights over the weekend. I really enjoyed the Group A stuff, and also the Group C cars as well, but if I had to have a standout, it is easily Des Wall in Ian 'Pete' Geoghegan's Ford Mustang – the most successful touring car of all time. Who knows what that car is worth – Des would have paid a fortune for it, but whatever he paid for it, he's never going to lose out. Just to see cars like that running around, and not just for a demonstration, but having a race. For me, that's unbelievable.
The other highlight was the Legends dinner on Saturday night, listening to the guys tell stories of days gone by. While some people at the function may not have been able to relate the stories, they had a couple of hundred people there and they all would have loved it. Everyone was sitting around laughing, carrying, having a few drinks.
The event has such a great atmosphere. I went up to the Legend's suite in the pit building. I don't claim to be a legend, but I just went up there to chat to a few blokes. John Sheppard was up there, past commentators like Garry Wilkinson was there. And then there was a guy Pat Purcell. He built all of the engines for Bob Jane's Chevy Monza. You don't get to see that at many other events.
A lot of those guys are totally out of motorsport now. The only touch they have with the sport is that weekend every year. They might watch a bit on TV, but they take time to get to this event. They can not only catch up with their mates from past years, but can see what influence they've had on Australian motorsport.
All I can say is if you haven't been to the Muscle Car Masters, do it – whether your young or old. There's something for everyone …