Pye takes British Formula Ford title lead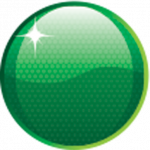 Australian Scott Pye has taken the lead in the Dunlop MSA Formula Ford Championship of Great Britain by scoring his 11th win of the season at Brands Hatch.
The Triple Eight Race Engineering-backed driver led a dominant Jamun Racing Mygale 1-2-3 to move four points ahead of Scott Malvern, who had led the standings since the opening meeting at Oulton Park in April.
Pye is now just three wins short of the British championship's all-time record of 14 race wins in a season.
"My main goal at the moment is to still score the most wins in a season which is currently set at 14, I am now at 11 and if I can achieve this then I am sure that the championship will take care of itself," he said.
The meeting turned into a demonstration for Pye, which included pole in all three races, two race wins and a second place.
"I really couldn't have hoped for more from the weekend – three poles two wins and a second is just what I needed to state my intentions for the remainder of the year," he said.
Pye returns to the driver's seat tomorrow, testing at the redeveloped Donington circuit.