Nick Foster set for Australian F3 debut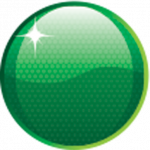 Australian Formula Ford driver Nick Foster will make his Formula 3 debut when he lines up for Astuti Motorsport in Round 6 of the Formula 3 Australian Drivers Championship at Eastern Creek Raceway in Sydney this weekend.
The race meeting is part of Round 8 of the Shannons Nationals Motor Racing Championships.
The event will be the first time that Foster, currently third in the Australian Formula Ford Championship, drives a 'wings and slicks' race car. He will drive  the Steeline Dallara F307 at the 3.93-kilometre circuit.
The 18-year-old Queenslander does not have a Formula Ford race until the next round at the Armor All Gold Coast 600 on October 22-24 – still six weeks away. Foster is keen to use Eastern Creek's F3 round to keep his eye in during the mid-season break.
"I've never driven wings and slicks car before so I can't wait for this weekend," said Foster.
"No matter what I do next year this is a good step forward for me. I'm sure I will learn a lot from this. The more laps you do, the better driver you will be.
"F3 cars are awesome race cars. They have more power than a Formula Ford but it is the downforce and cornering speeds that are the biggest factor.
"I've raced at Eastern Creek before in Formula Ford but in an F3 car it will be on a completely new level. It's a European-style circuit with fast, flowing corners so I'm expecting it to be really tough on my body."
Despite having never driven an F3 car before, Foster is keen to push hard at Eastern Creek this weekend. But it is personal improvement and experience, rather than outright results that are the priority.
"I'm not really looking to results as I'm going into the round with zero experience," said Foster.
"I want to get the most I can out of myself. I think I can improve myself as a driver with these demanding cars on a fast circuit."
While Foster's priority remains success in his #13 Steeline Mygale in Formula Ford, he says that learning different cars and challenging himself can only help his development.
"I'll be starting from scratch this weekend with no testing, but it's a challenge that I'm happy to take on," said Foster.
"The best drivers can jump from one car to another and be fast. The reason they can do that is that they have experience in lots of different types of cars."
While Foster is the pre-race news, the F3 Australian Drivers Championship is on the line, with the battle of the front expected to involve Ben Barker, Tom Tweedie and Mitch Evans.
Other entrants include John Magro, who returns to the championship with R-Tek Motorsport. Queenslanders backing up after the recent Morgan Park round include Chris Gilmour, Ben Gersekowski, Roman Krumins and James Mann, with John Boothman and Graeme Holmes returning in their National Class cars.
In other Shannons Nationals news, former Fujitsu V8 Series regular Sam Walter will make his V8 Touring Car debut at Eastern Creek. The Tasmanian has converted his ex-Fujitsu V8 Series Greg Murphy Racing VZ Commodore back to VY specifications for the event.
"Eastern Creek is a great opportunity to get out there and show what the car is capable of, hopefully from that we will be able to sell the car," Walter said.
"We've changed the bodywork back to VY specifications, and had the log book re-issued, it's all ready to go.
"I ran in the Commodore Cup Enduro at Winton, and had a good look at the category then.
"It seems to have a good structure in place, it's well presented and well run, and it's something that will grow in time.
"There is a fair bit of experience in the field, but I think we should be capable of making it to the podium, and if we can get up for a win, all the better."
As many as 12 entrants will be competing in the V8 Touring Car class, with Tony Evangelou leading a string of new entrants.
Scott Loadsman will also be making his Series debut, while Stephen Voight will be lining up alongside Aaron Tebb for Sydney Star Racing.
Bevan Garioch will be stepping up from the Saloon Car class aboard a Falcon, while Steve Ingwersen has upgraded from his VS Commodore to Adam Wallis's 2009 championship winning VX model machine.
Falcon pilots Chris Smerdon and Dean Neville starred at the most recent round at Winton, while West Australian's Matthew Hansen and Dean Kovacevich will be making the long trek across the Nullarbor Plain to compete.
Rounding out the field will be local New South Wales drivers Chris Delfsma and John Vergotis, as well as Victorian Mark Sheppard.
Also in the V8 department at Eastern Creek will be the Kerrick Sports Sedan Series and the Commodore Cup National Series.
Local drivers will be out in force in the Sports Sedans, with Scott Bulter and his wild Chevrolet Camaro leading the charge alongside Damien Jamieson (Jaguar), Anthony Macready (Nissan 300ZX), Fred Axisa (Holden Commodore), Sam Silvestro (Mazda RX7), Chris Jackson (Holden Calibra), Darren Steeden (Ford Escort) and Garry Stevens (Mazda RX7).
The battle at the front of the field will be intense, with Darren Hossack (Audi) and James Sera (Saab) tied in points at the top of the standings, while former champion Kerry Baily (Nissan 300ZX) sits only six points off the pace in third.
Adam Beechey may be holding down a solid lead in the Commodore Cup standings, but title contenders Scott Andrews, Tony Bates and Nick Parker will be out to prove a point.
Entries have also been lodged by former champions Brett Holdsworth and Marcus Zukanovic, with both expected to figure prominently in the results.
Queenslanders Matt Kingsley and Roger Lago look set to battle out the Porsche GT3 Cup Challenge presented by Mission Foods, however some other visitors from north of the border will be looking to make an impression.
Shaun Juniper was a winner at the corresponding round last year, and his newer 997 model car is once again expected to be a front runner.
Joining Juniper on the grid will be Phil Holzberger in his ex-Le Mans Porsche GT3 RS, while Chinese-Dutch driver Danny Chu will be making his return to competition alongside Singaporean Yuey Tan for McElrea Racing.
Rounding out the program will be the fifth round of the 2010 PRB Race Series sponsored by L. W. Parry Engineering, as well as Formula Vees, which have received entries from five different states and territories.