Marcus Zukanovic finalises L&H 500 field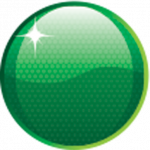 Greg Murphy Racing has sorted its endurance driver line-up for this weekend's L&H 500 at Phillip Island, with Marcus Zukanovic securing the final seat in the field.
Zukanovic will team up with Geoff Emery in the #44 GRM Commodore VE – one of two V8 WIldcard entries in the V8 endurance races. It is the chassis that Greg Murphy and Mark Skaife drove to fourth place in last year's Supercheap Auto Bathurst 1000.
The deal for Zukanovic to drive with Geoff Emery is only for Phillip Island at this stage. It will be both Zukanovic and Emery's debut V8 race.
Team owner Kevin Murphy told Speedcafe.com.au that after months of negotiation with different parties, he was glad to finalise his Island line-up.
"The deal is for Phillip Island only at the moment," he said.
"If they have a reasonable run and don't have any trouble, we'll look at it again for Bathurst.
"In the short-term, we're happy to lock away our line-up for Phillip Island."
Zukanovic has a good level of experience in the Fujitsu V8 Series. After making his debut in 2007, he has had a number of top 10 finishes, although his efforts on the track were overshadowed by his massive pre-season testing accident at Winton last year. After missing the entire 2009 season, he returned to the class this year.
Zukanovic was scheduled to compete at Eastern Creek in Commodore Cup this weekend, but has decided to withdraw from that and focus on the L&H 500.
Murphy is confident in his team's driver selection.
"Marcus knows his way around Phillip Island, he has got the experience there," he said.
"Geoff Emery and Marcus go back a long way, being rivals in Commodore Cup and V8 Supercars for a while. They've got the respect of each other and their abilities. Budgetwise is good for all parties, so there's no dramas there. Even though the deal has come together late, everyone seems pretty happy with it."
Zukanovic is currently on his way to GMR to have a seat fitting in the Commodore. His first drive on the car will be in Friday's practice session at Phillip Island.
For a preview to this weekend's event at Phillip Island, CLICK HERE for Speedcafe's Castrol EDGE Endurance Countdown. There's still three cars to come in the Countdown, so stay tuned to Speedcafe over the coming days …