Ambrose impresses with 10th in Atlanta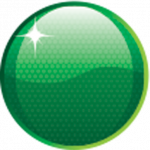 Australian NASCAR ace Marcos Ambrose has put in an impressive performance to score 10th place in the Emory Healthcare 500 at Atlanta Motor Speedway.
Ambrose ran well all day aboard the #47 Toyota of JTG Daugherty Racing, consistently in the top 15 in the 325-lap race and coming home strong to jump up the order and score his fourth top 10 finish of the season.
"Five hundred miles around Atlanta Motor Speedway is a long, long way," said Ambrose, who started the race from 32nd place.
"We hung in there all night long, the crew did an awesome job on their stops, and we got there in the end.
"With these night races you are kind of stepping into the unknown with the car set-up as the track changes, but we kept chipping away at it, and I kept adjusting the brake balance in the car throughout.
"These mile-and-a-half tracks have traditionally been our weak point, but this year we have finished 11th and tenth at Atlanta, so we are definitely getting there.
"Lately we've been running strongly, we've got some momentum going, and we're really looking forward to Loudon and the final ten races this year.
"We can't make the Chase this season, so we have absolutely nothing to lose."
The race was won by Tony Stewart, who survived a late race charge by Carl Edwards as both men chased their first victory of the 2010 Sprint Cup season.
The Sprint Cup Series visits the fast short track in Richmond, Virginia next weekend in the final race before the field for the Chase for the Sprint Cup is set.
RESULTS: Emory Healthcare 500
Atlanta Motor Speedway (Hampton, Georgia)
| | | | | |
| --- | --- | --- | --- | --- |
| 1. | #14 | Tony Stewart | Stewart-Haas Racing | Chevrolet |
| 2. | #99 | Carl Edwards | Roush Fenway Racing | Ford |
| 3. | #48 | Jimmie Johnson | Hendrick Motorsports | Chevrolet |
| 4. | #31 | Jeff Burton | Richard Childress Racing | Chevrolet |
| 5. | #18 | Kyle Busch | Joe Gibbs Racing | Toyota |
| 6. | #2 | Kurt Busch | Penske Racing | Dodge |
| 7. | #33 | Clint Bowyer | Richard Childress Racing | Chevrolet |
| 8. | #39 | Ryan Newman | Stewart-Haas Racing | Chevrolet |
| 9. | #42 | Juan Pablo Montoya | Earnhardt Ganassi Racing | Chevrolet |
| 10. | #47 | Marcos Ambrose | JTG Daugherty Racing | Toyota |
2010 NASCAR Sprint Cup Series
Points Standings after Race 25 of 36
| | | |
| --- | --- | --- |
| 1. | Kevin Harvick | 3593 points |
| 2. | Jeff Gordon | 3366 |
| 3. | Kyle Busch | 3320 |
| 4. | Tony Stewart | 3302 |
| 5. | Carl Edwards | 3288 |
| 6. | Jeff Burton | 3261 |
| 7. | Jimmie Johnson | 3247 |
| 8. | Matt Kenseth | 3225 |
| 9. | Kurt Busch | 3224 |
| 10. | Denny Hamlin | 3147 |
| 11. | Greg Biffle | 3110 |
| 12. | Clint Bowyer | 3070 |
| 25. | Marcos Ambrose | 2410 |