Marco Melandri to World Superbikes in 2011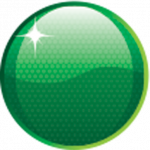 The Yamaha Sterilgarda World Superbike Team has signed an agreement with Italian MotoGP rider Marco Melandri to join the World Superbike Championship for the 2011 race season.
28 year-old Melandri will replace current Yamaha Superbike rider Cal Crutchlow who stays within the Yamaha family, moving to MotoGP to replace Ben Spies on The Monster Yamaha Tech 3 M1 bike.
Melandri is a former 250cc GP World Champion and has finished as high as 2nd in the MotoGP Championship with five MotoGP race victories, including Phillip Island in 2006, and took a further 10 250ccGP victories.
"I'm very happy with this new challenge, it's a big change and I want to fight for world superbike wins," said Melandri.
"It's nice to be back with Yamaha; I know many people there; I was very young when I rode with them before, now I'm much more mature.
"As the reigning 2009 champions The Yamaha Sterilgarda Team have proved to have a very competitive package and are one of the top teams in World Superbike. I realize Superbike is not easy and I know I have to work hard. I'm looking forward to feeling the adrenalin again and fighting for the championship."
Yamaha has shared its enthusiasm for the Italian joining the World Superbikes ranks.
"Marco is a great signing for the World Superbike Team," said Yamaha Motor Europe Racing Manager Laurens Klein Koerkamp.
"He has massive experience at the pinnacle of motorcycle racing and is extremely motivated to have the opportunity to challenge for race wins again.
"Whilst it is sad to see Cal leave us to move on up in the Yamaha family we are excited to have a serious title contender such as Marco joining us."
Check out Melandri's famous powerslide at Phillip Island in 2006