Long-time PMM team manager set to leave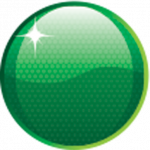 Long-time Paul Morris Motorsport team manager Nigel Barclay will leave the team after the Supercheap Auto Bathurst 1000 in October.
An accomplished driver in his own right, Barclay has been with the Queensland-based team since 2002, holding down numerous position within the organistation.
The New Zealander has decided to move back to his home-land to focus on a new project – managing his own two-car NZV8 team.
Barclay said that with the regulation changes on the horizon in the NZV8 series, the timing was right.
"An opportunity is there that won't be there in 12 months, so I figured that if I didn't take it I might regret it," he told Speedcafe.com.au.
"The NZ series is an entertaining class. It needs to go through some change, but stuff is being worked on and now is a good time to get in there and get involved."
Barclay has seen the PMM go through a lot of change over the years and is appreciative of all that the Morris family has done for him
"Terry (Morris) started helping me in 1997 in Super Touring," he said.
"I've had a great time with them. We'll be doing what I can in various ways to stay involved in the driving centre."
Team owner Paul Morris is disappointed to see Barclay leave, but wishes him the best.
"He's going to go back to New Zealand for a while, and it's a good opportunity for him," he said.
"He's a pretty unique guy to replace – he can do the job of a few different people. We'll have to find three people to replace him!
"Nigel is a good bloke. We all like him around here, as would anyone who has had anything to do with him.
"All good things come to the end. He'll have his hands full doing what he's doing over there. I'll look forward to seeing how he goes with it."
Barclay will be at this weekend's L&H 500, managing the running of the #39 Supercheap Auto Commodore of Russell Ingall and Paul Morris, plus the #51 Castrol EDGE Commodore of Tim Blanchard and Daniel Gaunt, unless regular driver Greg Murphy can prove his fitness before Friday evening.
The 2010/2011 New Zealand V8 Championship kicks off at Pukekohe on 5-7 November.