John Bowe takes Eastern Creek clean-sweep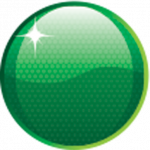 John Bowe has dominated the latest round of the Touring Car Masters, presented by Autobarn at Eastern Creek as part of the annual Muscle Car Masters.
The WesTrac Cat/Wilson Security Ford Mustang driver qualified on pole and won all three races, demoralising his rivals.
"It's been a dream weekend. The car's been fast since we got here," he said.
"I always seem to go well at Eastern Creek. I think it's because I do so much with V8 Race here – hundreds and hundreds of laps around this circuit.
"The car was fantastic. It really suited the track, but I think Jim (Richards) could just as easily have won it.
"I had to drive very defensively in Race 1 to keep him behind me and I think he had my measure in Race 3 except he got a drive through for a jump start. I know how he feels; having got a penalty for jumping the start in the last two years running I was over-cautious and lost out at the start of every race."
With the round win, Bowe reclaimed the championship lead, with reigning champ Gavin Bullas in second place and Richards relegated to third.
Other encouraging results went to Leanne Tander in the Wilson Security Falcon XA GT. Australia's leading racing lady finished second in the third race of the weekend – her best result in the class.
Anotehr good result came for Bernie Stack his Porsche. Stack qualified on the front row, then started from pole in the reverse top eight for Race 2. He won Group 2 and more impressively finished fifth outright!
In Group 3, Tony Karanfilovski won the first two races and the round to extend his championship lead in front of his home crowd with Phil Showers' Escort taking out the final race.
The next round of the Touring Car Masters will be held at Mount Panorama, Bathurst.
For more on the Muscle Car Masters CLICK HERE