Craig Lowndes completes testing for Safari debut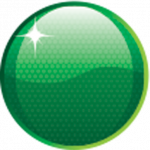 Craig Lowndes has completed testing in preparation for his off-road racing debut in the gruelling Australasian Safari in Western Australia later this month.
The four-time Bathurst 1000 winner and navigator Kees Weel covered nearly 150km in their specially modified PWR Holden Rally Team V8 Holden Colorado near Mildura in north-west Victoria under the direction of nine-time Safari winner John Hederics.
"The test went really well, a lot better than our first test in Queensland last month when I rolled the Colorado," Lowndes joked.
"Today was a very encouraging, a confidence building day. I'm becoming more comfortable inside the car and the surroundings.
"We practiced more detailed things like tyre changing, changing a driveshaft – the fundamentals of off-road racing and what we might be faced with during the Safari.
"Most importantly, Kees was happy that we finished the day with the Colorado in one piece!"
Lowndes said he believed he had the equipment and support to win the event, although he would take a cautious approach.
"The Colorado's a great vehicle, fast enough to win the event. It's just a matter of me putting my head down and be sensible about the event," he said.
"I'll work myself into it in the early stages of the race, and as the confidence grows we'll be able to press on more.
"After today I'm really looking forward to getting over to Perth and starting the Safari"
The Australasian Safari, which begins in Perth on 17 September, is this country's most gruelling motorsport event, covering more than 3,500km of the Western Australian outback over eight days.
Considered one of the world's great endurance events, the Australasian Safari has attracted solid entries in both the auto and motorcycle classes from countries including the USA, Brazil, China, South Africa, Japan, and New Zealand.