World of Outlaws title chase heats up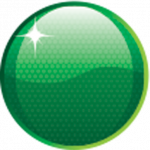 The chase for the 2010 World of Outlaws Championship has heated up with Steve Kinser winning at the Skagit Speedway across the weekend.
Kinser came out on top aboard the Bass Pro Shops Maxim for Tony Stewart Racing ahead of current points leader Joey Saldana in the 40-lap feature at the two-day event.
The victory, Kinser's 560th of his illustrious career, has moved him to within just six markers of Saldana in points as he chases his record 21st title.
Kinser led the first three laps from the pole, before Saldana charged around him on the high side of turn four on the fourth lap. Kinser retook the top spot on the 27th lap in heavy traffic and would lead the remaining 15 laps to score his first World of Outlaws A-Feature win at Skagit Speedway and his second overall triumph at the track adding to a preliminary feature win he had at the track in 1995.
"It feels good to win," said Kinser.
"We hadn't been running all that well since Knoxville, so yesterday we put together a car I had been running and we were able to get it dialed in pretty good. It had a good feel to it tonight and we put ourselves in a good position."
Kinser took the white flag as the leader when the final caution of the night flew, setting up a two-lap shootout with Saldana for the $20,000 top prize.
The race was extended from the schedule 40-laps to 41 laps by way of World of Outlaws rules, which states that a race must end with two consecutive green flag laps.
On the final double file restart, Kinser chose the low line as he did on each of the restarts he was out front for. The 20-time series champion used a strong restart to quickly jump to a five car-length lead and would end up winning by nearly a half-a-second.
"I didn't want Joey (Saldana) to get a big run on me and put a slide job on in (turn) one or get a run on my on the top in three," he stated of the final restart.
"Those were my only concerns. After the first lap I was pretty good. I got a little conservative. I knew he would have a hard time getting by me as long as I didn't make a big mistake."
Paul McMahan finished third behind Kinser and Saldana while Brad Sweet finished fourth in the Auto Value/Bumper to Bumper Maxim to score his best World of Outlaws finish of the season, also putting all three Kasey Kahne Racing cars in the Top-Five.
Australian Kerry Madsen paced the field during qualifying on Friday night before finishing 10th in Saturday night's main event.
World of Outlaws Sprint Car Series
Skagit Speedway; Alger, WA
A-main (40 laps)
| | |
| --- | --- |
| 1. | Steve Kinser |
| 2. | Joey Saldana |
| 3. | Paul McMahan |
| 4. | Brad Sweet |
| 5. | Jason Meyers |
| 6. | Jason Sides |
| 7. | Jac Haudenschild |
| 8. | Kraig Kinser |
| 9. | Danny Lasoski |
| 10. | Kerry Madsen |
| 11. | Chad Kemenah |
| 12. | Jayme Barnes |
| 13. | Jason Solwold |
| 14. | Ben Gregg |
| 15. | Donny Schatz |
| 16. | Jonathan Allard |
| 17. | Travis Jacobson |
| 18. | Toni Lutar |
| 19. | Zach Zimmerly |
| 20. | Austen Wheatley |
| 21. | Jesse Whitney |
| 22. | Sam Hafertepe Jr. |
| 23. | Shane Stewart |
| 24. | Craig Dollansky |
| 25. | Tim Kaeding |
| 26. | Seth Bergman |
World of Outlaws Championship Standings
| | | |
| --- | --- | --- |
| 1. | Joey Saldana | 7577 |
| 2. | Steve Kinser | 7571 |
| 3. | Jason Meyers | 7552 |
| 4. | Donny Schatz | 7437 |
| 5. | Jason Sides | 7382 |
| 6. | Paul McMahan | 7286 |
| 7. | Craig Dollansky | 6988 |
| 8. | Lucas Wolfe | 6938 |
| 9. | Danny Lasoski | 6886 |
| 10. | Kraig Kinser | 6830 |