Wildcards – Castrol EDGE Endurance Countdown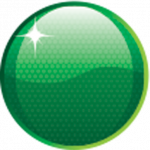 Today, the Castrol EDGE Endurance Countdown looks at the V8 Supercars Wildcards of Greg Murphy Racing and Matthew White Motorsport.
As part of an attempt to boost the field and allow some of the Fujitsu V8 Supercars teams a chance to play with the big boys, V8 Supercars Australia has allowed 'Wildcard' entries onto the Phillip Island and Bathurst 1000 grid.
Three Wildcards were accepted this year, however, only two have been able to step up to the plate.
Greg Murphy Racing, currently leading the Fujitsu V8 Series with Steve Owen, will enter a car for Geoff Emery and another (unconfirmed) driver.
Matthew White Motorsport has secured the services of two strong young drivers – Ant Pederson and Damien Assaillit.
The Sieders Racing Team decided recently to withdraw from the two endurance races.
Note: The Castrol EDGE Endurance Countdown was filmed before some of these details were confirmed. Stay tuned to Speedcafe.com.au for the latest news on Wildcard entries.
See below for today's Castrol EDGE Endurance Countdown – exclusive to Speedcafe.com.au