Sera passes Winterbottom on honour role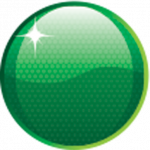 Victorian David Sera has passed Mark Winterbottom on the all-time winner's list in Australian karting with victory at the Sparco Rotax Nationals in Ipswich, Queensland today.
Today's victory, the 11th national crown of his 15-year career, moved Sera one ahead of the Orrcon Steel FPR driver and recently crowned CIK Stars of Karting Series Pro Gearbox (KZ2) champion Matthew Wall.
The Kelly Racing Youth Development driver now sits third on the all-time honour role in Australian karting, four victories behind Australian karting legend John Pizarro and one behind Victorian Peter Ward.
"No matter who you are in karting, whether you are 15 or 50, you've heard about John Pizarro and how successful he was in a kart," said Sera.
"He is really the Jack Nicklaus of our sport and there is always an aurora around someone who has been so successful.
"To be third outright on the all-time winners list is something pretty special but I'm still four short of Johnny (John Pizarro) on the all-time winners list – maybe one day I'll get there.
"During the early years of my career Mark (Winterbottom) and Jamie (Whincup) were the kings of karting. To now win more titles than Mark did during his career is a pretty special feeling."
While Winterbottom won his ten national crowns in ten consecutive years, Sera won his first Junior National Light crown in 2002 and he has won at least one Australian Championship every year since with 2006 being the only exception – last year he won the Clubman Light, Rotax Light and Formula 100 Light crowns.
"What is very pleasing to me is the fact that my championships have come across a variety of categories, I think the only class that I've competed in that I haven't won a national title in is Junior Clubman," said Sera.
"Mark's achievements are amazing as he won not only in the normal AKA classes where he dominated Clubman Light for many years when the sport was at its peak, he also won an Australian CIK Formula A title (the top category of the sport)."
In taking out today's title in the Rotax Light category Sera also became the first driver in the ten year history of Rotax competition to have won five titles and the second drive to win four straight (William Yarwood won four straight Rotax Heavy crowns from 2003 – 2006).
At the other end of the scale to Sera are Jonathan Venter and Simon Meyer. The New South Wales pair claimed their maiden Australian championships in the Formula JMA and Rotax Heavy categories.
After many years of having his older brother, Damien, have 'one up' on him having won the 2001 Rotax Heavy National crown Simon Meyer has now matched his sibling's feat. Simon's win makes the Meyers only the second pair of siblings in the modern era of Australian karting to have won the same National Championship.