Castroneves wins as Power's lead shrinks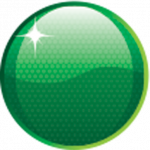 Team Penske driver Helio Castroneves benefited from a smart call on fuel strategy to win the Kentucky Indy 300 at Kentucky Speedway today.
Castroneves stretched his final fuel run for 53 laps to avoid a final splash for fuel and take the win at the 1.5-mile oval ahead of the impressive Panther Racing entries of Ed Carpenter and Dan Wheldon.
Australian driver Will Power saw his IZOD IndyCar Series points lead shrink even further in Kentucky after finishing in eighth place, with championship rival Dario Franchitti ahead in fifth place.
With two races to go in the season, on the ovals in Motegi, Japan and Homestead, Miami, Power's lead has been cut to just 17 points.
Castroneves credited his race strategist and Penske Racing president Tim Cindric with the strategy win.
"I remember in 2008 here I ran out of fuel and finished in second," said Castroneves.
"When the team told me to save fuel I was just trying to keep it up and stay in the draft. It was similar to what happened in 2008 and this time it paid off for Team Penske."
Carpenter, who is running a part-time schedule in 2010 after the closure of Vision Racing, was frustrated to have both Panther cars run so well only to lose out on strategy.
"For Dan and I to finish second and third is a little disappointing because we were so strong all weekend," said Carpenter, who started from pole today and finished second in this race last season.
"Dan (Wheldon) had a dominant car today and it's tough being in our position when you have a guy win on fuel mileage. I think we are very proud having two Panther cars on the podium."
Power again showed that he has what it takes to win on ovals, leading the mid-part of the race from lap 61 to 141. The Toowoomba-born driver admitted that he was lucky to get to the finish after hitting oil and sliding towards the wall late in the race.
"Really, my night was quite good, although after my last stop I think I hit some oil from an earlier incident between Turns 3 and 4," said Power.
"I pushed up straight towards the wall – I was very close to hitting it. Congratulations to Helio and Team Penske for bringing home the victory. We have our work cut out for us for the championship, but we still have the lead and onward we go."
The night was worse for fellow Aussie and Team Penske driver Ryan Briscoe, who crashed out of the race that he narrowly won last season as a result of being caught up in another incident.
"Obviously it is disappointing being in collateral damage of another accident," said Briscoe.
"I think the #6 Team Penske car was going to have a good race tonight, we just needed to improve on the balance a bit. It is very disappointing to not finish the race."
Power, Franchitti, Briscoe, Castroneves as well as Scott Dixon (seventh) and Alex Tagliani (15th) will all race V8 Supercars at the Armor All Gold Coast 600 this October.
RESULTS: Kentucky Indy 300
Kentucky Speedway (Sparta, Kentucky)
| | | | | | |
| --- | --- | --- | --- | --- | --- |
| 1. | #3 | Helio Castroneves | Team Penske | 200 laps | Running |
| 2. | #20 | Ed Carpenter | Panther/Vision Racing | 200 | Running |
| 3. | #4 | Dan Wheldon | Panther Racing | 200 | Running |
| 4. | #11 | Tony Kanaan | Andretti Autosport | 200 | Running |
| 5. | #10 | Dario Franchitti | Target Chip Ganassi Racing | 200 | Running |
| 6. | #26 | Marco Andretti | Andretti Autosport | 200 | Running |
| 7. | #9 | Scott Dixon | Target Chip Ganassi Racing | 200 | Running |
| 8. | #12 | Will Power | Team Penske | 200 | Running |
| 9. | #7 | Danica Patrick | Andretti Autosport | 200 | Running |
| 10. | #34 | Bertrand Baguette (R) | Conquest Racing | 199 | Running |
| 24. | 6 | Ryan Briscoe | Team Penske | 79 | Contact |
2010 IZOD IndyCar Series
Points Standings after Race 15 of 17
| | | | |
| --- | --- | --- | --- |
| 1. | Will Power | Australia | 552 |
| 2. | Dario Franchitti | Scotland | 535 |
| 3. | Scott Dixon | New Zealand | 469 |
| 4. | Helio Castroneves | Brazil | 448 |
| 5. | Ryan Briscoe | Australia | 418 |
| 6. | Ryan Hunter-Reay | United States | 404 |
| 7. | Tony Kanaan | Brazil | 392 |
| 8. | Marco Andretti | United States | 347 |
| 9. | Dan Wheldon | England | 346 |
| 10. | Justin Wilson | England | 335 |