Turbos and ground effect set for F1 return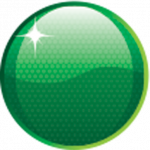 Turbo engines and ground effect race cars are set to return to Formula One in 2013 as the teams begin to settle on all-new regulations.
According to Autosport.com, draft engine regulations being distributed through the teams could see 1.6-litre four-cylinder turbo engines become the standard power units, bolstered by numerous energy recovery systems. The engines should produce close to 650bhp.
Other plans discussed are to see the supply of engines limited to just five per driver per season.
Also, in a bid to keep the world championship as environmentally-friendly as possible, the teams have suggested a fuel flow rate limit.
For the chassis, huge changes are being tipped, with ground effect designs set to return – not seen in F1 since the early 1980s.
Overtaking and entertainment has been pinpointed as the reason for change.
Williams co-owner Patrick Head and former Ferrari designer Rory Byrne are working with the FIA to head up concepts for new car rules.
It is thought that a decision would need to come sooner, rather than later, to allow teams to phase in development around the new rules.