Mawson and Lehane set the pace in Ipswich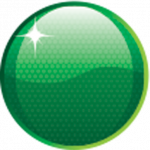 Two of Australia's brightest young karting protégés Joseph Mawson and Pierce Lehane were the pacesetters during the opening day of the Sparco Rotax Nationals at Ipswich, Queensland today.
Mawson fired the first shot during this morning's qualifying sessions to claim the number one spot by 0.06 seconds aboard his Arrow kart over Lehane. Third fastest was fellow New South Welshman Jonathan Venter.
Mawson and Lehane went head to head throughout the 14-lap heat races exchanging the lead on a number of occasions, however, it was Mawson who crossed the line first in the two heat races contested today.
"It's been really close all day, I'd expect tomorrow will be a similar deal," said Mawson, who is competing in his first Rotax Nationals event.
"Pierce appears to be a little bit faster during at the start but I can close in on him over the later stages, so I'm feeling pretty good."
Lehane, who was crowned the Pro Junior Champion in the CIK Stars of Karting Series last month, is looking forward to battling with Mawson in tomorrow's final but is also conscious that Venter could throw a 'spanner in the works'.
"Joey and I have had some great battles today, we're pretty even – I really don't think either of us have got any sort of advantage at the moment," said Lehane.
"While we did have a bit of a break on third place in the heat races I don't think you can discount Venter – no matter where he starts he's going to be fast and will probably be there in the end."
Adding further interest to Mawson's day is the fact that he is also competing in the non-championship Formula JMA Heavy category where he was the pacesetter all throughout today's qualifying day.
The Rotax Light category, which saw 42 competitors line up for qualifying, is gearing up to be a sensational final tomorrow with Luke Rochford and fastest qualifier Tyler Greenbury sharing the honours during the heat races.
With the category being over-subscribed it means that the pair are yet to go head-to-head and will line up alongside each other in tomorrow morning's final heat race.
After qualifying a lowly 11th fastest four-time and defending champion David Sera endured a troublesome run in the opening heat before rebounding with a runner-up placing in his second heat.
Team RacePrep new recruits Brendan Nelson and Lee Mitchener appear on track for a pair of strong results in the Rotax Heavy category.