Car #14 – Castrol EDGE Endurance Countdown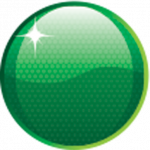 Today, the Castrol EDGE Endurance Countdown looks at the #14 Trading Post Racing Holden Commodore VE entry of Jason Bright and Matt Halliday.
There's been some exciting progression made by the Brad Jones Racing team, and after a long stint away from the limelight in V8 Supercars, Jason Bright might soon have the opportunity to re-enter it.
Both the BJR Commodores of Bright and Jason Richards ran genuinely inside the top 10 at Townsville, and with Bright armed with a new car (debuting at Phillip Island), the tables are turning in their favour …
Kiwi Halliday is a solid, yet unqualified selection as co-driver. With five Bathurst 1000 starts under his belt, he knows where the track goes, but has never been in a position to score a decent result.
Could 2010 be his and Bright's year?
See below for today's Castrol EDGE Endurance Countdown – exclusive to Speedcafe.com.au – your daily racing fix!
Car #14 Trading Post Racing Holden Commodore VE
JASON BRIGHT
Age: 37
Lives: Melbourne, Victoria
Debut: 1997 (with Alan Jones and Scott Pruett)
Starts: 13
Best Finish: 1st (1998 with Steven Richards)
MATT HALLIDAY
Age: 31
Lives: Malibu, California, USA
Debut: 2004 (with Mark Larkham)
Starts: 5
Best Finish: 11th (2004 with Mark Larkham)
* All statistics relate to the Bathurst 1000