Weather will be a factor at Phillip Island 500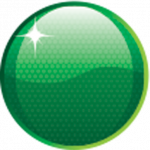 Expect rain to be a factor at the L&H 500 at Phillip Island next weekend – the first of V8 Supercars' 2010 endurance races.
Long-term forecasts in Melbourne and the Gippsland area predict that wet weather is likely to have an influence on all three days of the race weekend.
According to weatherzone.com.au, Friday and Saturday appear to have the highest chances of rain, while Sunday could be drier.
V8 Supercars Championship leader James Courtney says that if the wet weather arrives at Phillip Island, throw the form guide out the window.
"Phillip Island in September can mean four seasons in one day, and it might turn the race into a lottery," Courtney said.
"In 2008 it rained near the end of the race and when that happens all the usual plans and pit stop strategy goes out the window.
"If the weather changes you may have to suddenly switch tyres to whatever suits the track conditions, and the team that adapts best usually comes away with the win."
The 2008 Phillip Island 500 race was a classic. Garth Tander and Mark Skaife won the race, and as it stands, it is Skaife's last win in the V8 Supercars Championship Series.
A late, heavy rain shower threw the race on its head, trapping a lot of drivers on slick tyres. Team BOC Commodore VE driver Andrew Jones was the biggest casualty, crashing into one of the track's notorious earth/tyre banks. Notably, Jones didn't crash when the circuit was at its wettest – he had his accident as the circuit was drying.
As the video below shows, when The Island's weather turns sour, make sure you're standing well clear of the tyre embankments!