Touring Car legend says "Bring back the biff"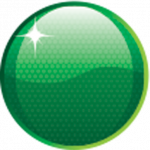 Former Australian Touring Car driver Charlie O'Brien has called for the biff to be brought back to V8 Supercar racing to ensure its future.
O'Brien, who started racing in the Australian Touring Car Championship in the mid 1970s, is concerned that fans will turn away from the sport frustrated by the processional nature of modern day V8 racing.
"V8 Supercars are extremely  professional and they've done a good job of taking the sport from where it was to where it is, but in saying that, they're killing it for the spectators," said Charlie O'Brien.
"The racing is boring, it's too processional, that's all I hear these days."
O'Brien agrees with current Supercheap Auto pilot Russell Ingall in calling for officials to relax the rules when it comes to door-to-door contact.
"Like (Russell) Ingall said, let them start rubbing again to create some interest," said O'Brien.
"I can't believe you can't touch anyone without getting a drive-through penalty.
"That's the only mistake (that V8 Supercars are making), one day it will bite them in the arse and the spectators will have moved away from the sport."
For more with Charlie O'Brien CLICK HERE for today's edition of 'Where are they Now?' – only on Speedcafe.com.au