Stoner: My decision to leave Ducati was personal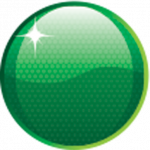 Australian MotoGP star Casey Stoner says that his decision to leave Ducati for Honda at the conclusion of this season was purely personal.
Speaking from to ONE HD's Thursday Night Live program ahead of this weekend's San Marino Grand Prix, the 2007 MotoGP champ said that after four up-and-down years with the Italian manufacturer – including a winless 2010 scoreboard – it was time to move on.
"It's such a personal decision. It's not for any reason other than personal," he said.
"We felt that we needed to move on. We had four years with Ducati and the results have been fantastic but we also needed to know what we could do with another manufacturer.
"Since I started racing and watching Mick (Doohan), Honda is the brand I've always wanted to be with. The opportunity to go there was something I didn't want to pass up.
"We've had a fantastic run with Ducati. In a lot of ways, I'm sad to leave them, but it's a n adventure and new step to see what we can do in the future."
Stoner also talks about the rumours of Jeremy Burgess taking over the engineering of his bike at Honda and Stoner's expectations for Valentino Rossi at Ducati next year.
See the clip of Stoner's interview on Thursday Night Live below …