David Sera secures Monster sponsorship deal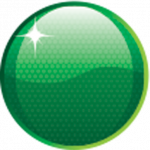 Reigning Rotax Light National Champion David Sera is aiming for another Monster weekend, in more ways that one, at the Sparco Rotax Nationals in Queensland this weekend.
Last time the event was held at the Ipswich venue Sera took a convincing victory and he is aiming for much of the same this weekend after unveiling a new partnership with Monster Energy Drink today.
Such is the form that the 22 year-old has shown since winning the 2007 Rotax Light National crown at Ipswich, Sera has only been defeated on two occasions across the past three years.
"I've probably raced Rotax Light more than 35 times over the last three years and only been beaten twice – so it's a pretty good average," said Sera.
With such an impeccable record Sera could be forgiven for beginning to rest on his laurels, however, the 10-time National Champion says that he's as focused and determined as ever to succeed.
"I'm fully aware as that every time I hit the track I've got a target on my back. Everyone is aiming to beat me and will certainly not be resting on my previous results to get me through. I'm as focused and determined as ever to succeed," said Sera.
Should he be victorious at this weekend's event, Sera will move clear of current V8 Supercar star Mark Winterbottom and Victoria Matthew Wall into third place outright on the national championship honour role in Australian karting. The trio are currently equal on ten championships a piece – five behind Australian karting legend John Pizarro and two behind Peter Ward.
"No matter who you are in karting, whether you are 15 or 50, you've heard about John Pizarro and how successful he was in a kart," said Sera..
"He is really the Jack Nicklaus of our sport and there is always an aurora around someone who has been so successful. Mark Winterbottom was also very much like John Pizarro with enormous success in karting but he of course was in a different era of the sport.
"If I could move to third outright it would be something that I'd be pretty proud of, especially when you consider some of the top drivers that have come through the sport over the years and I'm still only 22 years of age."
Sera is one of 43 competitors who are vying for the Rotax Light crown at this weekend's event and he believes the local Queensland contingent will be the ones to beat.
"Local driver Scott Auld won the event here in 2004 and with him making a comeback this weekend I think he'll be tough to beat. I've also had some close battles with Toowoomba driver Tyler Greenbury and young Ben Jurczak was undefeated in Junior Max, he'll be fast this weekend," said Sera.
"I've also got a team-mate from Estonia, Mario Vendla, for the weekend who may through a spanner in the works."
Earlier this week Sera launched his new website where fans can follow the progress of the Kelly Racing Youth Development driver, check it out by clicking here.