Perkins picks #2 Toll HRT for enduro wins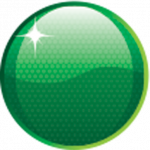 Bathurst legend Larry Perkins has nominated the #2 Toll Holden Racing Team entry as his favourite heading into the V8 Supercars endurance races at Phillip Island and Bathurst.
Speaking on Speedcafe.com.au's Castrol EDGE Endurance Countdown, Perkins says that Garth Tander/Cameron McConville will be the car to beat in the classic two-driver V8 races, despite the team's tough season.
"This is the entry I have my money on," Perkins says.
"HRT is a really good team – they will know why they haven't had the constant car performance they want (this year).
"Tander is an unbelievably determined driver. The amount of times he's gone out in a single lap in qualifying and risen to the occasion … there's no question marks over Tander.
There's a small question mark over the team, but the pressure will be on Cameron to hand the car back. But he's been around long enough, I think he'll be able to do it.
"Don't underestimate this team …"
Today's Castrol EDGE Endurance Countdown is available now below …