Marcus Gronholm to drive Mini WRC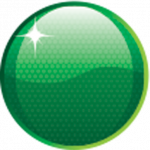 Two-time World Rally Champion Marcus Gronholm will test the new Mini Countryman World Rally Car (WRC) in Portugal next week.
The Countryman had an initial shakedown test at Prodrive's UK proving ground in Warwick earlier this week, but the forthcoming Portugal test marks the first serious running that the Mini will carry out on gravel.
Having met with Prodrive (the firm charged with running the Mini WRC program) last month to discuss the project, 42-year-old Gronholm agreed to drive the car for its initial tests before making any long-term decisions about his future.
This year, he drove a privately-run Ford Focus WRC in Sweden, posting competitive times before an electrical problem dropped him down the order.
Since retiring at the end of 2007, Gronholm has considered a return to the WRC, but is not keen to make a fulltime commitment. With Mini not in a position to run a full programme next year, this could appeal to Gronholm.
The aim of the Portugal test next week is simply to put more kilometres on the car and assess basic durability, rather than looking at any specific set-up work.
One driver who looks set to join the Mini squad in is 2009 Intercontinental Rally Champion Kris Meeke of Northern Ireland.
The Peugeot UK driver has not confirmed the deal, but British magazine Autosport says that a source close to Prodrive said: "The deal with Kris is done. [Prodrive chairman] David Richards has talked a great deal about having a British driver and he's been as good as his word."
Peugeot UK is known to have contacted drivers about replacing Meeke in its IRC programme for next season.
"My focus remains on this year and winning rallies with Peugeot," said Meeke.