David Brabham gets into V8 Supercar mode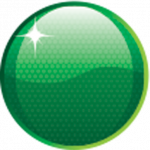 David Brabham has spent the last three days getting his head into V8 Supercar space as he prepares for next week's L&H 500 at Phillip Island alongside Alex Davison in the IRWIN Racing Ford.
Just last Sunday Brabham, along with Simon Pagenaud, finished second at the American Le Mans Series race at Mosport Park outside Toronto. That was at the end of a busy four week period that included three ALMS races.
He then jumped on a plane straight to Australia to arrive early Wednesday morning. He spent the day at Stone Brothers Racing meeting the team, including Davison and race engineer Dave Stuart. Plus checking the seating position in the racecar.
Yesterday was a full day Queensland Raceway driving the IRWIN Falcon.
Today Brabham headed back to Stone Brothers Racing for a test debrief and pre-race meeting for Phillip Island.
The L&H 500 at Phillip Island will be Brabham's first race in a V8 Supercar since 2006 with Ford Performance Racing.
"The team made me feel very welcome, Alex (Davison) was great to work with, and he was extremely helpful," said Brabham.
"The test was about me just getting used to the car again, the systems and the people. I had certain things that I wanted to do during the day and I think we came pretty close to achieving them. I am looking forward to Phillip Island.
"I'm not 100% comfortable yet, there's still quite a bit for me to understand but we made a big step forward. I haven't driven these cars since 2006, so it was good to get back in and feel how different they are."
Team Director Ross Stone was pleased with Brabham's first day behind the wheel. The three-time V8 Supercar Championship winning team owner praising the professionalism of a driver that is the defending American Le Mans Series Champion and is on the verge of capturing another title for the Patrón Highcroft Racing team.
"It was as we expected from a professional. He's been racing a long time, he's very thorough and understood everything before he got into the car," said Stone.
"Once he got in the car he just worked away at it and we were really happy at the end of the day with how he was placed.
"David worked really well with Alex (Davison) and race engineer Dave Stuart. I spoke to Brabham after the test and told him how impressed I was with his efforts."
Last time Brabham drove a V8 Supercar it still used an H-pattern gear selector. Since 2008 teams have been allowed to use a sequential shift mechanism, where the driver simply pulls the leaver forward to change up a gear; then pushes back the gear shift to change down.
"It's the first time I've used a sequential gearbox in a V8 supercar. I think its introduction is probably 10 to 15 years later than it needed to be," said Brabham.
"The sequential is something that I've been used to for several years. For drivers coming from overseas it eliminates one thing that have to think about. You really had to think about what you were doing with the old gear box.
"The V8 sequential is closer to the system that most drivers would be used to. It was good to not have to think about this and concentrate on more important things."