Danny Lasoski breaks long winless streak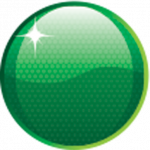 World of Outlaws veteran Danny Lasoski broke a 77-race winless streak when he returned to the winner's circle at Cottage Grove Speedway in Oregon on Wednesday night.
Lasoski took the lead from Craig Dollansky coming off turn two on the lap 23 and would pace the remainder of the 40-lap contest, using four strong double file restarts to stay out front. For the 2001 World of Outlaws champion, the $10,000 win was the 87th of his career with the series.
"This feels great," said Lasoski.
"Lonnie Parsons (Car Owner) deserves a lot more of these. We've had a terrible year and want to thank him and Don Lamberti and all the people at Casey's General Stores and everyone that is involved in this team and makes it strong.
"This shows that we never gave up. Every time you win is great and it definitely builds momentum."
Lasoski had a big lead coming to the white flag, when the red flag flew, for Lucas Wolfe, who got upside while running in the Top-Five, setting up a final two lap shootout, with series Joey Saldana, lining up alongside Lasoski, with Sammy Swindell and Donny Schatz in the second row.
Lasoski chose the low side of the track for the double file restart, as he did each and every time when he was leading and quickly jumped to a lead and would pull away on the final circuit aboard the Casey's General Stores JEI.
"I was going down the back stretch and thinking we might win us one and the red came out, so I did cringe a little bit," stated Lasoski in Victory Lane.
"Our car was good and we could go on the top and the bottom. That's a testament to my crew and how hard they work and what a good car they gave me tonight."
Lucas Wolfe started on the pole and paced the field for the first 10 laps, before Craig Dollansky used a strong restart on the 11th lap to charge by him on the high side of turn two. Dollansky, who wound up running out of fuel on the 36th lap while running third, led 12 laps on Wednesday night.
Donny Schatz charged from the back of the field after getting caught up in a lap-five incident to finish second aboard the Armor All/STP J&J.
Saldana finished third in the Budweiser Maxim after lining up eighth to gain 10 points on Steve Kinser, who finished eighth.  Saldana now has a 26-point advantage over the 20-time series champion, while Jason Meyers who finished sixth, is 39 markers out of the top spot with 16 events remaining in 2010.
World of Outlaws Sprint Car Series
Cottage Grove Speedway; Cottage Grove, OR
A-main (40 laps)
| | |
| --- | --- |
| 1. | Danny Lasoski |
| 2. | Donny Schatz |
| 3. | Joey Saldana |
| 4. | Sammy Swindell |
| 5. | Jason Sides |
| 6. | Jason Meyers |
| 7. | Paul McMahan |
| 8. | Steve Kinser |
| 9. | Brad Sweet |
| 10. | Jonathan Allard |
| 11. | Kraig Kinser |
| 12. | Zach Zimmerly |
| 13. | Tim Kaeding |
| 14. | Roger Crockett |
| 15. | Jac Haudenschild |
| 16. | Ben Gregg |
| 17. | Toni Lutar |
| 18. | Chad Groves |
| 19. | Chad Kemenah |
| 20. | Lucas Wolfe |
| 21. | Craig Dollansky |
| 22. | Trey Starks |
| 23. | Henry VanDam |
| 24. | Kerry Madsen |
| 25. | Sam Hafertepe Jr. |
World of Outlaws Championship Standings
| | | |
| --- | --- | --- |
| 1. | Joey Saldana | 7315 |
| 2. | Steve Kinser | 7279 |
| 3. | Jason Meyers | 7276 |
| 4. | Donny Schatz | 7168 |
| 5. | Jason Sides | 7098 |
| 6. | Paul McMahan | 7012 |
| 7. | Craig Dollansky | 6764 |
| 8. | Lucas Wolfe | 6737 |
| 9. | Danny Lasoski | 6614 |
| 10. | Kraig Kinser | 6572 |