Charlie O'Brien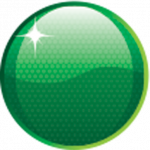 There aren't too many people that can claim to have started racing in the 1960s and are still going strong in 2010. Charlie O'Brien is one that can tick this box. It's quite a remarkable statistic given sports careers of any type tend to be shorter rather than longer.
O'Brien is one of those guys that looks a lot younger than he actually is. His interest in motor racing goes back to his early childhood. He used to watch Bathurst on his black and white television and enjoyed driving on his family's sizeable property at the back of Queensland's Gold Coast.
O'Brien actually drove his first car at the age of six and by 10 knew he wanted to be a race driver
"Racing was something I always wanted to do," O'Brien told Speedcafe.com.au.
"At Lakeside, when I was a 10-years-old, I made a decision that I wanted to race cars. It was just a matter of how to go about it."
His racing career started with Speedway as a 13-year-old at Surfers Paradise, and he did a bit of rally driving, but he yearned to go faster and had his sights set on asphalt racing.
"I couldn't wait to race on asphalt, I needed to get some speed and momentum up," said O'Brien.
With this in mind he bought an old car from Dick Johnson and immediately made an impact.
"I did pretty well, winning a couple of races at my first race meeting in front of team managers at Surfers Paradise Raceway," said O'Brien.
"I won a more high profile race at Lakeside a few months later, the Lakeside 500, against (Allan) Grice and (Peter) Brock. Beating drivers like this was pretty good.
"At the Manufacturer's Challenge, my third ever race start, I finished on the podium beating people by John Goss. My first year introduction to motor racing was pretty good."
His success got him a drive in the Australian Touring Car Championship at Surfers Paradise in 1975 and then in 1976 he made history when he won a race at Amaroo Park in a year that saw him finish fifth in the Championship. At that stage he was the youngest driver to ever win a race. This was a record that he would hold on to until 2003.
"It was in my first full season, in fact my only full season, I was privateer running O'Brien's Transport down the side of the car, so it was quite good," said O'Brien.
"It was a big weekend, we qualified reasonably well.
"There was a crash at the start (of the race) which took out a couple of favourites, which left us coming away looking pretty good. It was good fun."
O'Brien had a dream as a 10 year old to drive for the Holden Dealer team; this came true just prior to Christmas in 1976.
"It was the most exciting Christmas I ever had," said O'Brien.
"I got a call on Christmas Eve from the General Motors Marketing Manager asking if I wanted to drive full-time for the team.
"I'd finished fourth at Bathurst that year, and then I got a full-time drive. It was super exciting."
As exciting as it was to drive for his dream team, O'Brien's experience wasn't what he'd expected.
"At the start of 1977 General Motors told Harry Firth that they wouldn't get funding for the next year," said O'Brien.
"(Knowing he didn't have backing for 1978) Harry kept charging them throughout that season, but wasn't putting the money into the team and my results reflected this."
Interestingly, O'Brien looks back on his career acknowledging that he enjoyed his racing but the overall struggle for funding had an impact that overrides any career highlights.
"I don't know if I have any great highlights," said O'Brien.
"I've been around racing cars a long time and people have heard of me, but I didn't really have any money.
"To give you an idea, at the 1996 Indycar Grand Prix weekend I ran a BMW, it cost me $25,000 to run that car, against the likes of Brad Jones, Paul Morris and the Brabhams.
"I ended up speaking to Virgin, you know, Richard Branson. I hoped we could get some money; instead we got half a semi-trailer of Virgin Cola which was dumped in a workshop. They were trying to promote the new Virgin Cola brand.
"Well, we ended up selling it after the event to different places and we ended up getting $12,000 which went towards running that car.
"My entire motor racing career has been about trying to fund it myself. Therefore I've spent every cent in my life on racing and that's how my career has gone.
"This pretty much paints a picture of how my career has been."
O'Brien's enjoyment of the sport is obvious, particularly when he speaks of the results he achieved against the odds.
"I enjoyed my career because there haven't been any big time sponsor deals that I had to live up to," said O'Brien.
"I didn't have anyone to answer to. I was paying the bills, so I was able to do things my way.
"In my mind if I beat Jim Richards in the JPS car, in my little private BMW, and I was on the podium and he was fourth then I achieved a pretty awesome result.
"I've had a lot of fun, but I didn't get to live my highlight, I always thought I could have, and should have done better. I was probably in the wrong place at the wrong time.
"I didn't quite achieve what I set out to do when I decided to race cars as a 10 year old."
During his career, O'Brien raced in the Touring Car Championship, Super Tourers and did some NASCAR and Carrera Cup races. Recently, having not driven for a few years, he's been racing Utes.
"I never really wanted to hang up the helmet," said O'Brien.
"In 2005 at the Australian Grand Prix I raced a Porsche in the Carrera Cup support event where I was on the podium. This was my last serious race.
"In March this year the guys asked me to come down for a drive in the V8 Utes.
"I ended up owning one and drove at Townsville and Darwin, and I'll race at Phillip Island next weekend. "
O'Brien has been involved in the property developing industry over the last several years and has a couple of retail stores in Queensland, at Coomera. A proud Gold Coaster, he is looking forward to the ArmorAll 600 in October, which might just be his last race.
"I'll be driving the Ute at Indy, I love the event, it's the home town factor and I love street circuits," said O'Brien.
"In the 18 events I've raced there, I've been on the podium 14 times but I think this will most likely be my last race at Surfers Paradise.
"It will finish where it all began."
Here is Charlie O'Brien in the thick of the action at Bathurst in 1979