V8 Supercar test drive offer for Mark Webber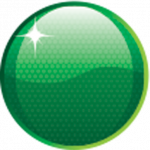 West Australian V8 Supercar driver Dean Fiore says that he will throw Red Bull Racing star Mark Webber the keys to his V8 Supercar at the upcoming Perth Festival of Speed in late November.
Webber, currently second in the Formula One World Championship, has never driven a V8 Supercar.
Webber will return to Australia in late November to star in the Perth Festival of Speed, driving a Red Bull Renault around Barbagallo Raceway's short circuit.
V8 Supercars driver Fiore will be at the inaugural Festival with a V8 Supercar and has opened the door for Webber to have his first taste – if he wants it.
"I want him to drive it. That would be awesome," Fiore said.
"It would be an honour for him to drive one of my cars. Of course, I'd throw him my keys, as long as he gives me a go of the F1 car! That would only be fair!
"But it would be great to have him drive a V8 Supercar. It would be really interesting actually. I'd be all for it, and I'll definitely be running the idea by Terry Mader, the man running the whole Festival."
The Festival of Speed is scheduled to run on Sunday, 28 November – a week before the V8 Supercars Grand Finale at Homebush, Sydney.
At this stage, Fiore isn't sure what car he will use at the Perth Festival. He says there is no chance that his actual Main Series race car will be able to make the trip across the country, however, he has pledged to the organisers to have a V8 Supercar at the event.
"I've committed to going. I've told them I'll be there with a car," he said.
"There's no way I can get my Main Series car there, but I've still got the (Falcon) BF here. We're starting to push the right buttons to get that up and running, and that could be ready for Paul (Dean's brother) to race in the Fujitsu Series round at Bathurst.
"Our plan at this stage is to send the BF over. I've looked at the logistics, and it is tight, but do-able.
"If that all fails and it is too tight, I'll lease a Ford of some description and sticker it up in my livery and away we'll go. Regardless, I've definitely committed to putting the car on the track for the event. It should be a good one for the West Australian public."
CLICK HERE for more on the Perth Festival of Speed
And to see what the experts think about Dean Fiore's chances in the upcoming endurance races, see below for today's Castrol EDGE Endurance Countdown …