Tracy locks in ride with Dreyer & Reinbold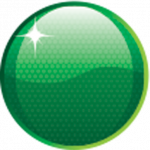 Paul Tracy will return to oval racing this weekend at Kentucky Speedway – the Indy Racing League's 200th event – driving again Dreyer & Reinbold Racing's #24 car.
The veteran Canadian driver drove for the team at the Watkins Glen round last month and will saddle up again for his first oval appearance since the Indianapolis 500 earlier this year.
This will be the first time that Tracy, the 2003 Champ Car winner, has ever competed at Kentucky Speedway, His #24 entry will be sponsored by Motegi Racing Wheels.
He says that he is looking forward to the chance of some wild racing.
"From what I saw from Saturday night (Chicagoland), it was pretty wild racing," he said.
"A lot of wheel-to-wheel, a lot of action, a lot of really close racing, a lot of tactician stuff going on where you've just got to make the right move at the right time and have a partner to do it with. Whether that happens at Kentucky, a little bit more of a bumpy track from what hear, has a little bit less banking, we'll see on Saturday night. But I'm expecting a barn burner."
Tracy says he hopes to run towards the front of the field by the end of the race.
"If it's like Chicagoland, for sure the first third of the race, because I haven't done that style of racing in a while, it's going to take me a little bit to get my feet back under me and get used to whatever situation you have to get into. But as the race progresses, you know, hopefully we'll be running towards the front," he said.
"My goal is, are we going to come there and win the race? It's a pretty lofty goal. But I think a realistic expectation is to finish in the top 10. If things go really well, have a good, solid finish like Justin (Wilson) had, maybe even a top five or six."
In other Kentucky news, Sarah Fisher and Graham Rahal will be on-track team-mates for the first time this weekend at Kentucky Speedway. Fisher watched Rahal drive her car last round, but this weekend, in partnership with Service Central, Rahal will drive the #66 Service Central car.
The Kentucky Speedway event kicks off this weekend – the third-last round of the IndyCar Series. Australian Will Power continues to lead the series, but his points lead was narrowed recently at Chicagoland when he ran short of fuel while challenging for the lead.