Ricciardo upset about RBR's short track run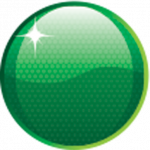 Australian Formula One hopeful Daniel Ricciardo is upset that the Red Bull Racing car that will complete laps at Barbagallo Raceway will only be run on the short circuit.
As part of the inaugural Perth Festival of Speed on November 28, Australian F1 star Mark Webber will complete three timed runs in his Red Bull racer on Barbagallo's 1.76km short circuit. Due to insurance issues, the F1 car will not be able to use the full 2.42km track layout.
West Australian Ricciardo, currently second in the Formula Renault 3.5 class and official Red Bull Racing reserve driver, has driven the 'Show Run' vehicle that Webber will use at Barbagallo Raceway. He told Speedcafe.com.au that is a shame that the Perth public won't be able to see the car at its maximum potential.
"It's a disappointing that it is on the short circuit. The F1 car will barely get out of fourth gear," he said.
"Actually, it will probably get fifth gear, but I don't know about sixth and seventh gear! It sucks a bit that they can't use the full track for it. Coming down the hill there would have been pretty special."
Ricciardo is hoping to get back to Perth for the Festival of Speed event which is a one-day celebration of motor sport, including V8 Supercars, rally cars, sport sedans, formula cars, bikes, street cars, and historic vehicles.
"I haven't really heard much about it. I'd love to be there, of course, but it will be up to my other commitments with Red Bull," Ricciardo said.
"If all of my European stuff is finished, I'll come home, even if I'm not driving the F1 car."
CLICK HERE to view Daniel Ricciardo's exclusive Speedcafe.com.au column