Murphy's team-mate to make WRC debut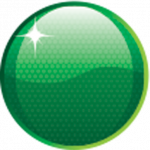 Yvan Muller may have passed up an opportunity to drive at Bathurst, but he will have plenty of miles under his belt heading to the Armor All Gold Coast 600.
The World Touring Car ace, who will will team up with Greg Murphy in the Castrol EDGE Commodore VE II at the Surfers Paradise street race, will make his World Rally Championship debut the Rallye de France (October 1-3) driving a Citroen Xsara run by the Petter Solberg World Rally Team.
41-year-old Muller, who is currently leading the World Touring Car Championship, was orginal pencilled in to drive alongside Murphy at Bathurst but will instead take the opportunity to test his skills on the dirt a week before.
Competing in a World Rally Car could be a stretch for a number of the world's best drivers, but not Muller who has contested everything from karting, single-seaters, touring cars and even ice racing vehicles. His list of titles includes the World Touring Car Tile in 2008, British Touring Car Championship (2003) and French Touring Car Championship (1995).
Off the black stuff, Muller is the most successful driver in the Trophée Andros – the French national ice racing championship – which he has won 10 times.
Accompanied by co-driver Gilles Mondesir, Muller will drive the Xsara WRC Petter campaigned in 2009 until its last event in Finland. Since then, the car has been completely rebuilt around a new chassis.
Muller, who like six-time World Rally Champion Sebastien Loeb was born in the Alsace region of France where the rally is based, said he was looking forward to trying something new.
"Circuit racing is probably what I'm best known for but I think it's very important to try new experiences," he said.
"I get a good feeling about rallying, and I'm very happy to see this project move forward on the Rally of France. It's a great opportunity also to discover the roads of my hometown!"
The car will be run by the Petter Solberg World Rally Team, alongside Petter's C4 World Rally Car, but has been entered by the French team Automeca, with backing from the broadcaster Motors TV.
"I think this will be good fun for both our team and for Yvan," said Solberg.
"The Xsara is extremely good on tarmac, and I'm confident Yvan will enjoy driving it.
"He is really a great guy, and also a very good driver! I'm sure we will have a great weekend in France, and a good rally."