Lee Holdsworth: Nice new car, but no mechanic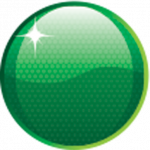 Lee Holdsworth has given his brand-new Fujitsu Racing Commodore VE the tick of approval ahead of next weekend's L&H 500 at Phillip Island, and hopes the sudden exit of his number one mechanic won't hinder his entry's lead-up to the endurance races.
The 27-year-old shook down the new car on Monday before conducting a full day on Tuesday, with both himself and endurance co-driver David Besnard clocking some impressive times.
The car is said to be the lightest-ever chassis constructed out of the Garry Rogers Motorsport workshop.
But while Holdworth is happy with his new toy, an intra-team issue just prior to the test caused some concern. Holdsworth's number one mechanic Kevin Owen, only a recent addition to the team at the start of this year, abruptly left the team during the completion of his new car.
Owen's resignation came as a shock to the team and has left the Victorian-based squad scratching for a replacement.
In the meantime, Holdsworth is pleased to have logged miles in his new car.
"The team has made some further improvements on the chassis and the car was responding well to change," he said.
"Our guys always put together a strong car. Over time, they lose a bit of strength and don't respond as well to the smaller changes.
"When you bring out a new car, you can just feel that everything gives you better feedback through the steering, through the pedals and through the seat of your pants. I think that we're definitely on the right track.
"We were banging out some pretty quick lap times. We're feeling confident for The Island."
Holdsworth said that even though the lose of his number one mechanic couldn't have come at a worse time, he says the GRM team is experienced enough to bounce over these hurdles.
"It's very disappointing to lose the number one mechanic, especially at such short notice," he said.
"The boys have been flat out building the new car in the lead up to its first test. For him to leave us with a car that was half done, the boys had to put in some pretty long hours and stretch the resources to get it done.
"I guess this has come at the same time as the change of team manager. Dealing with these two significant changes halfway through the year, it's probably not the best thing you'd wish for. But I'm sure we'll come through it.
"The thing that encourages me is that every time we bring out a new car, they're always strong straight out of the box – and our new car is very stong. That's a positive."
The L&H 500 at Phillip Island will be held on 10-12 September.