Ben Collins set to be unveiled as The Stig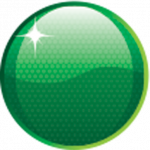 Britain's High Court has granted Ben Collins and publishing giant HarperCollins permission to release a book unveiling Collins as the man behind the world-renowned BBC Top Gear character 'The Stig.'
Collins, who raced with Jack Daniel's Racing in the V8 Supercar endurance events at Phillip Island and Bathurst last year, is set to release the book later this month after years of speculation that the British racing driver was indeed the man underneath the famous white racing suit and helmet.
Publishers HarperCollins released a statement after the ruling claimed that Collins "has a great story to tell about his seven years as The Stig, which will appeal to a wide audience beyond just motoring enthusiasts."
In the lead up to the release of his autobiography, due out later this month, 35-year-old has been in the press frequently, with a newspaper earlier this month revealing documents showing he had a company which provided driving services to Top Gear.
Collins is set to be the second 'outed' Stig. The first driver to play the role was Perry McCarthy. The former F1 driver was later sacked after he was named publicly. McCarthy's appearances as The Stig were in a black driving suit. The black Stig was killed off by the producers of the program.