Car #12 – Castrol EDGE Endurance Countdown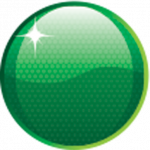 Today, the Castrol EDGE Endurance Countdown looks at the #12 Triple F Racing Ford Falcon FG entry of Dean Fiore and Michael Patrizi.
There isn't a lot of experience in the driver's seat for this entry, but there's a good chance that they could raise some eyebrows.
The all-West Australian combination of Fiore/Patrizi has good equipment, a solid team and good backing. There's no reason why, if they stay out of trouble, they couldn't finish inside the top 10 – but only if they stay out of harm's way …
Fiore has scored some pretty good results this year, highlighted by a top 10 qualifying effort at Queensland Raceway. Considering it is, essentially, a single-car privateer team, he has done a top job.
Patrizi has been out of a regular seat this year and could be the weak link, but if he is calm and controlled, a good result is likely.
See below for today's Castrol EDGE Endurance Countdown – exclusive to Speedcafe.com.au – your daily racing fix!
Car #12 Triple F Racing Ford Falcon FG
DEAN FIORE
Age: 26
Lives: Perth, Western Australia
Debut: 2009 (with Troy Bayliss)
Starts: 1
Best Finish: Yet to finish race
MICHAEL PATRIZI
Age: 26
Lives: Gold Coast, Queensland
Debut: 2008 (with Karl Reindler)
Starts: 2
Best Finish: 19th (2008 with Karl Reindler)
* All statistics relate to the Bathurst 1000