Webber to run laps at Barbagallo Raceway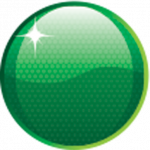 Formula One world championship contender Mark Webber and his Red Bull Renault will complete laps at Barbagallo Raceway as part of the inaugural 'Perth Festival of Speed' on November 28.
Webber is expected to do three timed runs in his Red Bull racer on Barbagallo's short circuit – likely to be the show car that the Red Bull team use in a number of publicity opportunities throughout the year.
It will be the first time that a modern Formula One car has ever been driven at Barbagallo Raceway.
At the launch of the event today, Webber said that anyone who hasn't seen an F1 car needs to find a way to Barbagallo Raceway.
"I am coming to Perth. Come along and see me drive a Formula One car, and much much more, at the ACC Australian Festival of Speed," he said on via video at the launch.
"There is nothing quite like the sound of a Formula One car. Come and see it up close."
The event is a one-day-only celebration of motor sport. Along with the F1 cars will be Dean Fiore's V8 Supercar, plus other V8 drivers, as well as rally cars, sport sedans, formula cars, bikes, street cars, and historic vehicles.
Australian international star Daniel Ricciardo will also be at the event.
V8 driver Fiore says that he is stoked to be included in such a huge event for his state.
"I am stoked to be part of such a huge event – especially if Mark is crowned world champion, it will make a huge event," he said.
"I am really excited and looking forward to playing my part in the Festival of Speed.
In 2011, the festival is intended to be moved to a temporary street track in the heart of the Perth CBD, comprising Riverside Drive, Terrace Road and Victoria Avenue.