Pye moves into title lead with two wins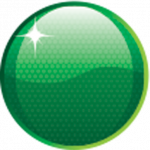 AMSF International Rising Star Scott Pye has enjoyed the perfect race event, taking out both races in the latest round of British Formula Fords at Snetterton.
Pye now leads the 2010 Championship by three points (based on the drop worst score that will come into play at the end of the season).
Pye produced an excellent wet weather drive during Round 16 to see off a determined challenge from Daniel Cammish.
But it was Round 17 that was the highlight of the Bank Holiday race meeting. Pye won the race, but had to go wheel-to-wheel with Finnish driver Antti Buri to take the honours. With never more than a few tenths of a second between the top two throughout the 16 lap race, it was superb racing from the two stars.
"That's one of those wins I'll always remember as it was so close but incredibly clean as well – we didn't touch once and Antti was very fair," said Pye.
"It's been an unbelievable weekend. I have family coming over to England tomorrow from back home so it's fantastic to celebrate this with them."
Pye started Round 17 from pole thanks to his second best time in qualifying, pipping Round 16 pole-sitter Emil Bernstorff by 0.051s. Pye's Danish team-mate was in impressive form on Sunday to take his first pole start but he wasn't able to replicate the same performance.
Pye will be back in action this weekend at Brands Hatch on the Indy circuit.