FIRST PICS: Brock's last V8 Supercar restored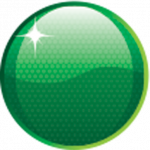 Peter Brock's last Bathurst 1000 car has been restored it its former glory by Centaur Racing.
The car was raced by Brock and Jason Plato at Bathurst in 2004 and involved in the crash involving John Cleland in the Ozemail Falcon.
It was the last time that Brock competed in the Bathurst 1000 before being fatally injured in the Targa West race in September 2006.
The VY model Commodore was purchased by Tony D'Alberto's team for the 2006 Fujitsu V8 Supercars Series where D'Alberto finished sixth in the title.
The car was rested from that point and has never raced again.
The restoration has been an ongoing process for the team, but only took the small squad one month to complete. Almost all of the components in the car are genuine – as raced by Brock.
The car was only completed this week and D'Alberto says that it is a special feeling to have a 'Brock' car in his workshop.
"The car looks amazing. I only saw it for the first time this morning and it really stands out," he said.
"It's amazing how even an old design can be so striking. I think it's a good looking car.
"And it's got a lot of history, being the last Brock car with the 05 on the door."
Now that the restoration is complete, the team plans to sell the car to a collector, although it could be used as a race car.
"The car is for sale, and as far as I'm concerned, it is a collectors item," he said.
"It's the car that was involved in the crash. The HSV Dealer Team raced it in 2005 before we took it in 2006. At the end of the day if someone wanted to race it, they could do that as well."
The Tony D'Alberto team has had a knack at purchasing historic V8 Supercars. After deciding to rest the ex-Brock car, it bought Rick Kelly's 2006 V8 Supercars Championship winner. D'Alberto used that car to win the 2007 Fujitsu V8 Series before progressing to the Main Series.
The Centaur Racing team has finished 90 percent of the restoration of the Kelly Commodore – complete with the damaged panels from his controversial last race clash with title rival Craig Lowndes at Phillip Island.
That Commodore will also be for sale in the coming months.
See below for the video of the Plato/Cleland incident at Bathurst in 2004