Female racer confirmed for Island V8 Utes start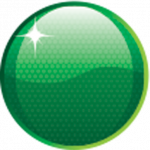 Melbourne racer Lauren Gray will make her debut in the Yokohama V8 Utes class next weekend at Phillip Island, supporting the V8 Supercars' L&H 500.
The 22-year-old will drive a Brock Race Engineering prepared car in her maiden V8 Ute start.
While she has never raced a Ute before, she has plenty of 'production' style motor sport experience. Gray is a class champion in Production Car racing and finished inside the top 20 in the Armor All Bathurst 12 Hour earlier this year, driving her own teams' Toyota Corolla.
Gray will be just the third female driver to race in the Yokohama V8 Ute Racing Series – protected by Armor All and said she was ready to mix it with the best of the V8 Ute bunch.
"It's safe to say I can't wait to make my first V8 Ute start at Phillip Island," she said.
"I tested one of James' Utes at Calder late last year and by the end of the day was setting some pretty reasonable times. It's going to be a big learning curve this weekend but I'd like to think I can get up there and mix it up with the pack.
"The V8 Utes is a hugely competitive series so I'm throwing myself into the deep end, but I can't wait for the challenge. I've got plenty of laps at Phillip Island and with experienced guys like James Brock helping me adapt to the car I know I'll be on the pace quickly."
Australian V8 Ute Racing Category Manager and director of SPHERIX Craig Denyer is pleased to have Gray in the car and believes it will be a great boost to Series.
"We are really excited to have Lauren in a car at Phillip Island," he said.
"Apart from Leanne Tander competing in the Legends event earlier in the year, the last time we had a female driver in the Series was Danielle Agiro back in 2003 – except for Jack Elsegood who can be a bit girly at times!
"Lauren is considerably better looking than Charlie Kovacs and therefore will be a great addition to the V8 Ute paddock area, as well as on track. We look forward to welcoming her aboard."
Brock Race Engineering and Lauren Gray Motorsport will team up to prepare the car for the weekend that features three races at the challenging 4.46km Phillip Island Circuit.
The team has sponsorship opportunities available and as yet has not confirmed a naming rights partner for the weekend.