David Brabham: Gold Coast V8s will be massive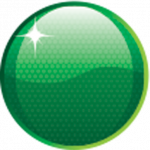 David Brabham arrived in Australia today, promoting the new international-flavoured Armor All Gold Coast street race.
Brabham will drive with Alex Davison in the IRWIN Tools Racing Falcon FG. He will conduct a driver evaluation day at Queensland Raceway tomorrow before suiting up in the IRWIN car for all three V8 endurance races. He will be the only international driver to do so …
Speedcafe.com.au spoke to Brabham at the Stone Brothers racing workshop today about the Gold Coast race, his drive in the Stone Brothers Racing Falcon and the likelihood of carnage at Surfers Paradise.
SPEEDCAFE: You've arrived on the Gold Coast with 50 days to go until the Armor All Gold Coast 600. Are you looking forward to that race?
DAVID BRABHAM: Very much so. I think it is going to be the world's greatest touring car race. It will be a fantastic event. Everyone is talking about it. All my friemds that race overseas are talking about it – they want to get in on it. It's great, not only for the Gold Coast or the rest of the world, it is going to be a big event.
SPEEDCAFE: You say the Gold Coast race will be the greatest touring car race in the world. What makes this one so special?
DB: Because we've got such an array of drivers from different countries coming here to do the race. It's not the biggest race in Australia, but it is honestly the next best thing, and it is going to have such an international appeal to it. I don't think people on the Gold Coast would have experienced this before.
The Gold Coast people love their Aussie V8s, and with all the international drivers coming in, a lot of them have never driven these type of cars before, so it will be a massive learning curve. I think it will be a great spectacle.
SPEEDCAFE: You are driving the IRWIN Tools Racing Falcon with Alex Davison at Phillip Island, Bathurst and the Gold Coast – the only international driver to do all three races. How much of an advantage is that?
DB: It's a big advantage. It's a great honour for me to be here in the Stone Brothers workshop, seeing the #4 IRWIN car and driving with Alex. We have a great opportunity to do two races before the Gold Coast event. It is really good for us to get an understanding on how each other works, for me to understand how the car works, because this is a very different animal to what I've race regular in America.
I think it is going to be a fantastic time for us because I reckon we'll have a good advantage.
SPEEDCAFE: How important is the Wednesday test day for all of the international drivers at Queensland Raceway?
DB: They're going to need it! They'll need more than one day I think! It is great that they even have the opportunity to do that test. Some of them would have raced at the circuit before, which will help, even though there is a slight change to the track. Some of them will have an advantage in terms of track knowledge, but in terms of knowledge of how the race cars work, they're going to have a massive learning curve.
SPEEDCAFE: What do you expect to unfold on the streets? Do you think there will be carnage?
DB: Hopefully there's not a lot of carnage. With all of those guys out there trying to fight for top position, it's going to be interesting. Like I said, these cars are not the easiest cars to drive at speed. You've got to be in them a long time to really get the best out of them. We've got a very short period of time at Surfers Paradise. Everyone will be out there pushing, learning as much as they can leading up to the races, starting the race, going through the whole format is going to be so new to them … Anything can happen!
SPEEDCAFE: Racing on the Gold Coast is like a family reunion for you. Your dad Sir Jack lives here, as well as your brother Geoff …
DB: I don't get to Australia often, and when I do, I like to see family and friends. With dad and my brother here, it's a great opportunity to spend some time with them and do some racing at the same time, which is great.
SPEEDCAFE: You are reknowned for endurance racing. You've won the Le Mans 24 Hours, and you currently lead the American Le Mans Series. Soon, your focus will be on V8 Supercars endurance racing. What's so special about endurance for yourself?
DB: It's the combination of working with a team-mate, working with a team. It's a slightly different dynamic to single seater stuff which is what I used to do.
When I first went into Sportscar racing in 1991 with the Jaguar World Sportscar team, I'd just come out of Formula One and gone into that team, and it was a completely different feeling. What you had to do as a driver was different, and it made you broaden as a driver.