Brabham predicts internationals to find V8s tough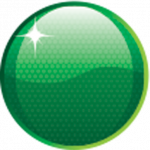 David Brabham expects to see most of the Armor All Gold Coast 600 international drivers struggle to come to grips with the V8 Supercars at Surfers Paradise this October.
The former Le Mans 24 Hour winner and current leader of the American Le Mans Series will pair up with Alex Davison in the IRWIN Racing Falcon FG for Phillip Island, Bathurst and the Gold Coast – the only one of the 18 international drivers to race in all three V8 enduros.
Each international V8 driver will get a pre-race weekend test at Queensland Raceway on the Wednesday before the meeting to get to grips with the unique cars.
Brabham, having already competed in seven Bathurst 1000s (including a win in the 1997 Super Touring race), says that he expects a lot of the drivers to find it difficult to adjust to the cars.
"They're going to need it! They'll need more than one day I think!" Brabham said in regards to the one-day test at Queensland Raceway.
"It is great that they even have the opportunity to do that test. Some of them would have raced at the circuit before, which will help, even though there is a slight change to the track. Some of them will have an advantage in terms of track knowledge, but in terms of knowledge of how the race cars work, they're going to have a massive learning curve."
Brabham was reluctant to suggest that they'll be carnage at the notorious street track, but didn't rule it out.
"Hopefully there's not a lot of carnage," he said.
"With all of those guys out there trying to fight for top position, it's going to be interesting.
"These cars are not the easiest cars to drive at speed. You've got to be in them a long time to really get the best out of them. We've got a very short period of time at Surfers Paradise. Everyone will be out there pushing, learning as much as they can leading up to the races, starting the race, going through the whole format is going to be so new to them … Anything can happen!"
The Armor All Gold Coast 600 will take place on the streets of the Gold Coast from Friday October 22 to Sunday October 24.
Brabham will get his first taste of a Stone Brothers Racing Falcon tomorrow at Queensland Raceway – his only test day ahead of the L&H 500 at Phillip Island next week.
CLICK HERE for more with Brabham in today's Café Chat …