Vettel apologies to Button for Spa incident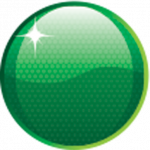 Sebastian Vettel and Jenson Button were left to rue a potentially championship changing incident during Sunday's Belgian Grand Prix, after the pair collided while battling for second place.
The Red Bull driver made contact with the sidepod of the Englishman's McLaren on Lap 16 of the race, having lost control of his car under braking for the Bus Stop chicane.
A punctured radiator forced Button out on the spot, while Vettel required a front wing change and later received a drive through penalty for the incident.
Vettel would eventually finish out of the points in 15th, after a puncture courtesy of contact with Tonio Luizzi's Force India added further to the German's woes.
While Vettel and Button remain third and fourth in the points standings respectively, the pair are now over a Grand Prix victory behind championship front runners Lewis Hamilton and Mark Webber, who finished first and second at Spa.
"It's a massive blow, a massive blow," a dejected Button told reporters after the race.
"It hurts quite a bit really.
"It was a very strange incident. I don't know what he was doing.
"All I felt was a big bang in the sidepod. It ripped the radiator out I think and I lost drive completely."
Vettel later apologised for his part in the incident.
"First of all, I'm sorry," he said.
"Obviously it was not my intention to destroy his race or mine.
"I tried to out-brake him on the outside. When I changed from the inside to the outside, I lost the car under braking on the bump and then I then I couldn't really control it anymore and unfortunately crashed into him."
Fernando Alonso's title hopes also suffered a major setback at Spa, with the Spaniard on the back foot early after being rammed by an out of control Rubens Barrichello on the opening lap.
Remarkably, the Ferrari suffered no damage in the incident, although a premature switch to intermediate tyres following the crash forced Alonso into making two pit stops in the opening five laps.
The double World Champion's day later ended with a sizeable accident at the Malmedy corner on Lap 37 of 44.
"It is very disappointing because this is a bad result, but it does not mean I have given up on my chances of winning the title," said Alonso, now 41 points behind Hamilton in the standings.
"I found myself in the wrong place at the wrong time when Rubens could not control his car under braking and crashed into me.
"I came straight back to the pits to change the tyres and to check the car was alright, when we fitted intermediate tyres, expecting more persistent and harder rain, but that was not the case.
"Yesterday we were hoping for rain, but when it came it was already too late to be of much use to me."
The crash that eventually put him out of the race was an uncharacteristic error from Alonso, who simply lost his car on the wet exit kerb at Malmedy.
"I went off the track, (and) when I went over a kerb that was my race over," he said.
"(It was) a shame, even if the points I could have brought home would not have been a lot."
With six races and a potential 150 points still remaining, Hamilton, Webber, Vettel, Button and Alonso all remain realistic chances to take the crown.
In the Constructors Championship, Hamilton's Spa victory helped McLaren-Mercedes move to within one point of Red Bull Racing, while Ferrari remains third – a sizeable 80 points off the pace.