Rock and Race brothers meet at Phillip Island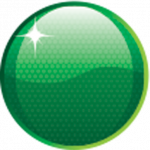 Good Charlotte rockers Joel and Benji Madden have kick-started their Australian promotional tour with a flying hot lap in a Jack Daniel's Racing Commodore VE II at Phillip Island.
The Madden brothers, who are part of American pop-funk band Good Charlotte, were today hosted by V8 Supercar siblings Todd and Rick Kelly at the famous Phillip Island circuit, taking in passenger rides in the Kelly brothers' V8 Supercars.
"I'm sure not many people get to do that in their life time," said Joel Madden.
"This was one of the coolest things I have ever done. I've never been that fast before, those things really fly. When you are on stage it's good adrenalin but you're more in control. In the car I was pretty much just holding on, I would love to do it again."
Between the Jack Daniel's Racing pair, they would have completed 1000s of hot laps. Heavy rules apply for driver conduct during these laps, although Rick Kelly couldn't help but ensure that his passenger got the best experience.
"I had Benji with me and he was really enjoying it so we put in a couple of real fast laps to try and ensure Todd didn't give Joel a quicker experience," laughs Rick.
Joel and Benji Madden are in Australia to promote their new single 'Like it's her birthday' and new album 'Cardiology' due for release on November 2.
The next round of the V8 Supercars Championship Series heads to &H 500 Phillip Island on September 10-12 to begin the 'Season of Endurance.'