Car #55 – Castrol EDGE Endurance Countdown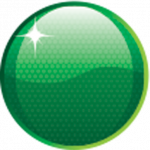 Today, the Castrol EDGE Endurance Countdown looks at the #55 The Bottle-O Racing Ford Falcon FG entry of Paul Dumbrell and Dean Canto.
For a young driver, 28-year-old Paul Dumbrell has 'been there and done that' in V8 Supercars. He's done it all – except stand on the podium.
Entering this year's V8 Supercars endurance races at Phillip Island and Bathurst with team-mate Dean Canto, Dumbrell is in the best position to spray the champagne – if not win.
Dumbrell, driving the third Ford Performance Racing Falcon FG, has been a star performer on occasions this season. Coupled with Dean Canto's speed, they should be considered an outside hope of a podium place.
See below for today's Castrol EDGE Endurance Countdown – exclusive to Speedcafe.com.au.
#55 The Bottle-O Racing Team Ford Falcon FG
PAUL DUMBRELL
Age: 28
Lives: Melbourne, Victoria
Debut: 1999 (with Matthew White)
Starts: 11
Best Finish: 5th (2002 with Larry Perkins, 2006 with Steven Richards)
DEAN CANTO
Age: 30
Lives: Adelaide, South Australia
Debut: 1999 (with Wayne Wakefield)
Starts: 11
Best Finish: 5th (2001 with Jim Richards)
* All statistics relate to the Bathurst 1000