V8 Wildcards take shape for endurance races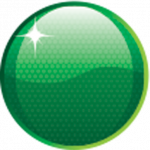 Matthew White Motorsport will enter the youngest driver line-up in this year's V8 Supercars endurance races, with Ant Pedersen and Damien Assaillit getting the nod to drive the team's Wildcard entry.
It was originally announced that Pedersen, 22, would be partnered by V8 Utes driver Andrew Fisher, but when that deal dissolved last week, Assaillit, 21, has stepped into the role.
Fisher is at Winton Motor Raceway today, testing for Greg Murphy Racing (#46 Commodore VE) and if his drive is deemed a success, he will be given the nod to drive alongside confirmed driver Geoff Emery.
The Pederson/Assaillit pair will drive the ex-Ford Performance Racing Falcon BF and it will feature major support from Fujitsu General.
Kiwi Pedersen drove with MWM in the first three rounds of this year's Fujitsu V8 Supercars Series, notching up some strong results before he was forced out of the seat due to a lack of budget.
Assaillit competed with MWM in last year's Fujitsu V8 Series, plus as a Wildcard last year, but has been on the sidelines since. He finished seventh in the Fujitsu Series in 2009.
Team owner Matthew White told Speedcafe.com.au that he expects his young chargers to do a good job.
"Performance wise, this is the better option for us," he said.
"We're still going to struggle a bit. There's no such thing as a revenue-raising entry, you've got to put in a genuine effort. That's going to make it pretty intense.
"Our drivers will do a solid job. The capability is there, and we'll give them the best gear as we possibly could.
"They'll be the youngest combination in the field, so they've got to get out there and learn, do their best and see where we all end up. If we do the right thing, keep the car running, make the right calls, and they keep it on the track, we'd like to think that a top 20 result will be possible."
Both of the V8 Supercars Wildcards are at Winton today, testing in preparation for the L&H 500 at Phillip Island (September 10-12).