Kelly Racing confirms its endurance line-up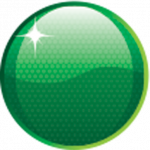 Taz Douglas has been confirmed as the final endurance driver for Kelly Racing, partnering regular driver Tony Ricciardello in the #16 Stratco Racing Commodore VE for Phillip Island and Bathurst.
The seat for Douglas caps of a remarkable comeback to racing after being diagnosed with Burkitt's Lymphoma in January.
Douglas underwent intense chemotherapy treatment for three months before getting the all clear from the doctors and competing in the Fujitsu V8 Series at the Sucrogen Townsville 400 in July. Coincidentally, he scored his best result of his career that weekend.
The drive in the Stratco Commodore will be his second start in the V8 Supercars endurance races after he drove with Greg Murphy Racing's Wildcard entry last year.
After spending the first few months of 2010 in hospital, he says that he never thought he'd be in this position.
"Lying in hospital at the start of the year I never thought I would be where I am now," he said.
"I just thought the year was a bit of a write-off. I thought I might make comeback, maybe this year. I wasn't planning on coming back this year. I just thought I would see how I go.
"I went alright in Townsville and I was fortunate that there was still a seat available at Kelly Racing. I'm really keen to not only do well for myself but also do well for the team as well."
The 25-year-old is testing at Winton Motor Raceway today and says that driving alongside the likes of Todd and Rick Kelly, plus experienced campaigners Jason Bargwanna and Glenn Seton is a huge plus.
"To have this opportunity this year is huge," he said.
"I'm probably looking forward to Phillip island and Bathurst more than any race I've ever done before because I'm just getting so much information from Todd and Rick, and you've got Glenn (Seton) driving with Bargwanna as well.
"All the information I'm getting off of those guys is going towards what I will do in the Stratco car with Tony, and also when I go back to drive my Fujitsu Series car."
Douglas has an existing relationship with the Kellys as he receives engines and technical assistance from the Braeside-based team.
Team owner Todd Kelly said that he has high expectations of the #16 entry.
"Taz has been through a huge amount in the last 12 months and it's good to be able to give a young bloke like that a crack in a team like ours," he said.
"We've been doing a lot of training and stuff together. For him to run his own Fujitsu Series car is a huge effort for him and to now see how a full scale, professional operation works is great for him as well.
"We are giving those guys absolutely everything in our power to get a good result. We've put Stu (Stuart McDonald) on the Stratco car to engineer it. He has been Jason (Bargwanna)'s race engineer all year and he is extremely excited about the challenge, so we are expecting pretty big things from those guys."
To view today's Castrol EDGE Endurance Countdown on Tony Ricciardello and Taz Douglas, see video below …