Hamilton wins hectic Belgian Grand Prix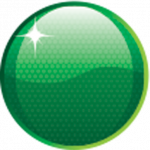 Lewis Hamilton has taken the lead of the Formula One world championship with a dominating win in trying conditions at the Spa Francorchamps circuit in Belgium.
The Vodafone McLaren Mercedes driver beat title rival Mark Webber off the line at the start when Webber bogged down. From there, rain, incidents and safety cars could not stop Hamilton from taking his first win at the famous Spa track.
However, Hamilton had a massive scare when he went off the track and (ever so slightly) brushed the tyre wall with just a handful of laps to go. The Brit survived it to record the victory.
The win has placed Hamilton ahead of Webber in the title, albeit by three points.
Hamilton said after the race that he wanted a "smooth" – a rarity at the Belgian circuit.
"It was a great weekend – a very, very tough race," he said.
"I was praying for a race that went smoothly. The team did a remarkable job. We're obviously pushing, and we're not as fast as these guys (Red Bull) in all the places yet."
Webber was hampered by the start issue, which dropped him to fifth, but he was able to pick his way through, taking advantage of a clash between Sebastian Vettel and Jenson Button, plus a pit misdemeanour by Renault's Robert Kubica.
Vettel attempted an early pass on Button but misjudged, slamming into the McLaren's sidepod. Button was instantly out, all but ending his championship chances, while Vettel was given a drive-through penalty.
Kubica looked set to take second place having maintained that position for the majority of the event until he overshot his pit slot during a late stop for intermediates when it began to rain.
Australian Webber was pleased to take second place – now three points behind Hamilton but 28 points clear of team-mate Vettel.
"I'm happy with second," Webber said.
"These days, it is easy to come away with nothing. Everyone did there bit today, we picked up some points."
Finishing fourth was Felipe Massa, salvaging something from the weekend for Ferrari. Massa's team-mate Fernando Alonso was in many worlds of hurt, taken out early by Rubens Barrichello before sealing his fate against the tyre wall with a few laps to go.
Adrian Sutil took a season-best fifth place for Force India, ahead of Mercedes pair Nico Rosberg and Michael Schumacher – both of whom started down the rear after taking grid spot penalties.
Rounding out the top 10 was Kamui Kobayashi (Sauber), Vitaly Petrov (Renualt) and Jaime Alguersuari (Toro Rosso).
The next round of the championship will be held at Monza, Italy, in two weeks time.
Belgian Grand Prix results
| | | | | | |
| --- | --- | --- | --- | --- | --- |
| Pos | Driver | Team | Laps | Time/Retired | Grid |
| 1 | Lewis Hamilton | McLaren-Mercedes | 44 | Winner | 2 |
| 2 | Mark Webber | RBR-Renault | 44 | +1.5 secs | 1 |
| 3 | Robert Kubica | Renault | 44 | +3.4 secs | 3 |
| 4 | Felipe Massa | Ferrari | 44 | +8.2 secs | 6 |
| 5 | Adrian Sutil | Force India-Mercedes | 44 | +9.0 secs | 8 |
| 6 | Nico Rosberg | Mercedes GP | 44 | +12.3 secs | 14 |
| 7 | Michael Schumacher | Mercedes GP | 44 | +15.5 secs | 21 |
| 8 | Kamui Kobayashi | BMW Sauber-Ferrari | 44 | +16.6 secs | 17 |
| 9 | Vitaly Petrov | Renault | 44 | +23.8 secs | 23 |
| 10 | Jaime Alguersuari | STR-Ferrari | 44 | +29.4 secs | 11 |
| 11 | Vitantonio Liuzzi | Force India-Mercedes | 44 | +34.8 secs | 12 |
| 12 | Pedro de la Rosa | BMW Sauber-Ferrari | 44 | +36.0 secs | 24 |
| 13 | Sebastien Buemi | STR-Ferrari | 44 | +39.8 secs | 16 |
| 14 | Nico Hulkenberg | Williams-Cosworth | 43 | +1 Lap | 9 |
| 15 | Sebastian Vettel | RBR-Renault | 43 | +1 Lap | 4 |
| 16 | Heikki Kovalainen | Lotus-Cosworth | 43 | +1 Lap | 13 |
| 17 | Lucas di Grassi | Virgin-Cosworth | 43 | +1 Lap | 22 |
| 18 | Timo Glock | Virgin-Cosworth | 43 | +1 Lap | 20 |
| 19 | Jarno Trulli | Lotus-Cosworth | 43 | +1 Lap | 15 |
| 20 | Sakon Yamamoto | HRT-Cosworth | 42 | +2 Laps | 19 |
| Ret | Fernando Alonso | Ferrari | 37 | +7 Laps | 10 |
| Ret | Jenson Button | McLaren-Mercedes | 15 | Accident | 5 |
| Ret | Bruno Senna | HRT-Cosworth | 5 | +39 Laps | 18 |
| Ret | Rubens Barrichello | Williams-Cosworth | 0 | Accident | 7 |
Formula One World title points
| | | | |
| --- | --- | --- | --- |
| Pos | Driver | Team | Points |
| 1 | Lewis Hamilton | McLaren-Mercedes | 182 |
| 2 | Mark Webber | RBR-Renault | 179 |
| 3 | Sebastian Vettel | RBR-Renault | 151 |
| 4 | Jenson Button | McLaren-Mercedes | 147 |
| 5 | Fernando Alonso | Ferrari | 141 |
| 6 | Felipe Massa | Ferrari | 109 |
| 7 | Robert Kubica | Renault | 104 |
| 8 | Nico Rosberg | Mercedes GP | 102 |
| 9 | Adrian Sutil | Force India-Mercedes | 45 |
| 10 | Michael Schumacher | Mercedes GP | 44 |
| 11 | Rubens Barrichello | Williams-Cosworth | 30 |
| 12 | Kamui Kobayashi | BMW Sauber-Ferrari | 21 |
| 13 | Vitaly Petrov | Renault | 19 |
| 14 | Vitantonio Liuzzi | Force India-Mercedes | 12 |
| 15 | Nico Hulkenberg | Williams-Cosworth | 10 |
| 16 | Sebastien Buemi | STR-Ferrari | 7 |
| 17 | Pedro de la Rosa | BMW Sauber-Ferrari | 6 |
| 18 | Jaime Alguersuari | STR-Ferrari | 4 |