Freddy Loix wins Czech IRC Rally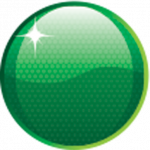 Freddy Loix has become the most successful driver in the history of the Intercontinental Rally Challenge (URC) by taking a record-breaking sixth win and his third in as many starts this season after a dramatic climax to Barum Czech Rally Zlín.
Juho Hänninen claimed second to maintain his title advantage while third place for local hero Pavel Valoušek not only ensured a Škoda Fabia one-two-three but also enabled the Czech firm to clinch the IRC manufacturers' crown for the first time with three rounds remaining.
Overnight leader Jan Kopecký had looked set to triumph on the demanding all-asphalt rally for a second year in a row but spun into retirement with three stages left to run when he was 26 seconds out in front.
His misfortune promoted Bryan Bouffier, at the wheel of a Peugeot 207, into first place. But Bouffier's challenge came unstuck when he damaged his rear suspension sliding wide on the penultimate stage. Although he managed to soldier through the run, his delay dropped him to second, 3.8s behind Loix heading into the final stage.
Any hopes Bouffier had of regaining top spot were dashed when a broken pipe, the legacy of an earlier compression, dumped water over his Peugeot's front tyres and caused him to go off into a ditch five kilometres from the start of the stage.
Loix and co-driver Frédéric Miclotte had settled for second place when Bouffier pulled clear on stage 15. A cautious run through the mud-strewn penultimate stage ensured they moved in front when Bouffier hit trouble and the Belgians kept their composure to claim what had been an unlikely victory leaving midday service.
"It's my second victory in Zlin but definitely my hardest and definitely my most exciting," said Loix.
"The conditions were extremely difficult and it was a big fight with Bryan at the end. I always had a good feeling with my car but I was missing something in my driving.
"It was a question to be as quick as possible without making any mistakes."
Rain and cool temperatures were a factor throughout the event in southeast Czech Republic. Not only did the unseasonable conditions add to the challenge facing the competitors by making the inconsistent stage surface more slippery than usual, they also made tyre choice a lottery as crews gambled over compound choices to suit the changeable weather.
Juho Hänninen was one of a number of drivers to fall foul of the conditions when he slid off backwards into a tree at high speed on stage four. Although the moment dropped him out of contention, an error-free performance thereafter helped the Finn to land his eighth podium finish of 2010.
Andreas Mikkelsen took a solid fifth in his M-Sport Ford Fiesta S2000 with Václav Pech rounding out the top six in his Ralliart Mitsubishi Lancer. Pech had been in a close fight with Czech championship rival Valoušek only for an off to drop him back and leave his car with a punctured front-right tyre and damaged suspension.
Guy Wilks marked his return from injury with seventh place in his Škoda UK Motorsport Fabia although his true pace was masked by a rear differential fault, which his mechanics were unable to cure. The glitch hindered braking stability and traction on the, at times, treacherous stage surfaces. Jaromír Tarabus secured the final IRC drivers' point in his M-Sport Ford Fiesta S2000.
Final Results – Barum Czech Rally Zlín
| | | | |
| --- | --- | --- | --- |
| No | Driver | Car | Time |
| 1 | Freddy Loix | Škoda Fabia S2000 | 2:31:31.0 |
| 2 | Juho Hänninen | Škoda Fabia S2000 | +0:25.0 |
| 3 | Pavel Valousek | Škoda Fabia S2000 | +1:20.2 |
| 4 | Kris Meeke | Peugeot 207 S2000 | +1:57.6 |
| 5 | Andreas Mikkelsen | Ford Fiesta S2000 | +2:33.9 |
| 6 | Vaclav Pech | Mitsubishi Lancer Evo IX | +3:07.4 |
| 7 | Guy Wilks | Škoda Fabia S2000 | +3:41.1 |
| 8 | Jaromir Tarabus | Ford Fiesta S2000 | +5:18.0 |
| 9 | Tomas Kostka | Škoda Fabia S2000 | +6:13.1 |
| 10 | Bryan Bouffier | Peugeot 207 S2000 | +6:52.2 |
IRC Drivers Standings: after 9 of 12 events (best seven count)
| | | |
| --- | --- | --- |
| No | Driver | Points |
| 1 | Juho Hänninen | 56 |
| 2 | Jan Kopecký | 47 |
| 3= | Freddy Loix | 30 |
| 3= | Bruno Magalhaes | 30 |
| 5 | Kris Meeke | 28 |
| 6 | Guy Wilks | 27 |
| 7 | Andreas Mikkelsen | 13 |
| 8 | Thierry Neuville | 11 |
| 9 | Mikko Hirvonen | 10 |
| 10 | Paolo Andreucci | 8 |
IRC Manufacturers Standings: after 9 of 12 events (best seven count)
| | | |
| --- | --- | --- |
| No | Driver | Points |
| 1 | Škoda | 128 |
| 2 | Peugeot | 79 |
| 3 | Ford | 31 |
| 4 | Mitsubishi | 22 |
| 5 | Subaru | 11 |