Crump closes in as Hancock wins in Croatia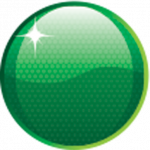 Australian Jason Crump closed in on the lead of the World Speedway Championship with a gritty third placing behind Greg Hancock in the FIM Valvoline Croation SGP on Sunday.
Hancock, who is fighting to secure an automatic entry into the 2011 series offered to the top eight of this year's championship, held off a furious last-bend charge from rejuvenated British champion Chris Harris to win the final.  Crump finished third ahead of Sweden's Freddie Lindgren.
The 40 year-old veteran was delighted to claim his first SGP win since he triumphed in Latvia last term.
"It has been hard all year and I probably haven't had the focus I needed. Then I started blaming the engines, blaming this and that, but deep down, it was all me," said Hancock.
"I've got it figured out now and I've still got my goals set as high as possible in the Grand Prix. The win was totally amazing and it makes me feel really, really good.
"I've got all kinds of things going on around the world and they can get distracting. I just lost the focus on No.1 and that's speedway for me. I had to put my mind back into that and stop looking for excuses."
While Hancock's World Cup break helped him regain his focus mentally, he admits it also allowed him to make some changes to his machinery.
"We have a good set-up working and I owe a great deal of thanks to the guys at Prodrive in England. They've been working really hard to help me make some adjustments to my bike," said Hancock
"I take my hat off to them and to the engine tuners, who have been working hard too. Those guys at Prodrive have really helped me to turn something around.
"The World Cup break helped a lot because it gave us a chance to get back to square one. It gave me the chance to start doing some testing with the equipment the guys in England did for me.
While the day belonged to Hancock, Tomasz Gollob increased his lead over fellow countryman Jaroslaw Hampel at the top of the championship to seven points. But the pair are now under severe pressure from Crump with three rounds remaining.
Australian Chris Holder qualified for the semi-finals but failed to make the transfer in the main event while Townsville's Davey Watt scored six points to finish 11th.
2010 WORLD CHAMPIONSHIP STANDINGS
After 8 of 11 rounds
| | | |
| --- | --- | --- |
| 1. | Tomasz Gollob | 117 |
| 2. | Jaroslaw Hampel | 110 |
| 3. | Jason Crump | 107 |
| 4. | Rune Holta | 85 |
| 5. | Kenneth Bjerre | 81 |
| 6. | Greg Hancock | 75 |
| 7. | Chris Holder | 73 |
| 8. | Chris Harris | 72 |
| 9. | Freddie Lindgren | 65 |
| 10. | Hans Andersen | 64 |
| 11. | Andreas Jonsson | 61 |
| 12. | Nicki Pedersen | 55 |
| 13. | Magnus Zetterstrom | 52 |
| 14. | Tai Woffinden | 37 |
| 15. | Emil Sayfutdinov | 33 |
| 16. | Janusz Kolodziej | 12 |
| 17. | Davey Watt | 12 |
| 18. | Thomas H Jonasson | 8 |
| 19. | Adrian Miedzinski | 6 |
| 20. | Antonio Lindback | 6 |
| 21. | Piotr Protasiewicz | 5 |
| 22. | Jurica Pavlic | 5 |
| 23. | Scott Nicholls | 4 |
| 24. | Matej Kus | 3 |
| 25. | Leon Madsen | 3 |
| 26. | Ludvig Lindgren | 2 |
| 27. | Nicolai Klindt | 1 |
| 28. | Linus Sundstrom | 1 |