FIRST PICS: Commodore VE II makes debut today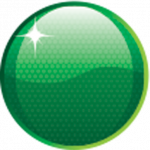 Holden's new Commodore VE II V8 Supercar makes its track debut at Queensland Raceway and Winton Motor Raceway today.
The revised model, due to be released as a road car later this month, is being officially launched as a race car tomorrow (Tuesday), but TeamVodafone, Jack Daniel's Racing and Team BOC are all testing the new model today in the lead-up to the first endurance race of the season at Phillip Island – the L&H 500.
The Commodore VE II has a slightly revised front grill, headlights, boot lid and rear wing mounts. The facelift is not expected to cause any changes to the car's aerodynamic performance.
In total, up to 10 VE IIs will be on-track at Phillip Island. TeamVodafone, Toll Holden Racing Team, Supercheap Auto Racing, Castrol EDGE Racing, Jack Daniel's Racing, Team BOC and possible Trading Post Racing will run the new bodywork first.
TeamVodafone is shaking down Craig Lowndes's brand-new Commodore – the first ground-up build of a VE II. However, Lowndes will not complete the shakedown as he is on his way back from Europe, where he was attending the Formula 1 Belgian Grand Prix. Team-mate Whincup will complete the standard 20-lap new car shakedown.
CLICK HERE for Friday afternoon's story with Whincup.
Lowndes will share his new Commodore with Mark Skaife in the endurance races.
While it is a brand-new car and a brand-new model, TeamVodafone data engineer David Cauchi told Speedcafe.com.au that the new car is very similar to the car that Whincup debuted at Hidden Valley earlier this year.
"It's a refinement of Jamie's latest chassis – nothing major," he said.
"It has the VE II bodywork, which makes it the first car built up from the ground up based around the VE II. It is all cosmetic, so it doesn't really change anything. It is just a nice, refined car. We've spent a bit of time getting it perfect.
"It's got a few little changes, but essentially it is the same car to Jamie."
Cauchi says that the trained eye will be able to tell the difference between the two VE models.
"There are some subtle differences," he said.
"It has some detail changes in the front headlights, the front grille is bigger, looks a bit more aggressive. The bottom half of the front bar is the same to keep the aerodynamics the same, so it won't affect anything in that regard.
"At the rear, the major thing is that the top edge of the boot lid has a bit more of a kick up. The tail lights are actually the same, so they are really subtle changes.
"I think the punters will be able to notice it, particularly with our cars on the front with the rocket red colours. I think it will stand out quite a bit more. It should look pretty cool on the track."