Car #16 – Castrol EDGE Endurance Countdown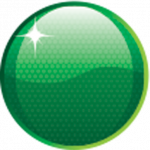 Today, the Castrol EDGE Endurance Countdown looks at the #16 Stratco Racing Holden Commodore VE entry of Tony Ricciardello and Taz Douglas.
In terms of results, there hasn't been much to talk about for the #16 car this year. However, there is a great story inside this entry for the V8 Supercars endurance races at Phillip Island and Bathurst.
Regular driver Tony Ricciardello will be joined by Taz Douglas – Fujitsu V8 Series racer and cancer survivor.
Douglas was diagnosed with lymphoma (cancer) earlier this year and underwent months of chemotherapy, fighting his illness. He made a comeback to the Fujitsu V8 Series at Townsville, taking the best result of his career and has been rewarded with a seat at Kelly Racing.
Don't expect to see the red Stratco Commodore VE fighting for the win, but know that there is a lot of fight from within the driver's seat …
See below for today's Castrol EDGE Endurance Countdown – exclusive to Speedcafe.com.au – your daily racing fix!
Car #16 Stratco Racing Holden Commodore VE
TONY RICCIARDELLO
Age: 31
Lives: Perth, Western Australia
Debut: 1999 (with Tomas Mezera)
Starts: 5
Best Finish: 16th (2006 with Jose Fernandez)
TAZ DOUGLAS
Age: 25
Lives: Melbourne, Victoria
Debut: 2009 (with Sam Walter)
Starts: 0
Best Finish: Yet to finish race
* All statistics relate to the Bathurst 1000